Now, as I mentioned last week we're doing a bit of an archery challenge in Arcade Mode, and as such I was tasked with making a mobile version of the archery challenge!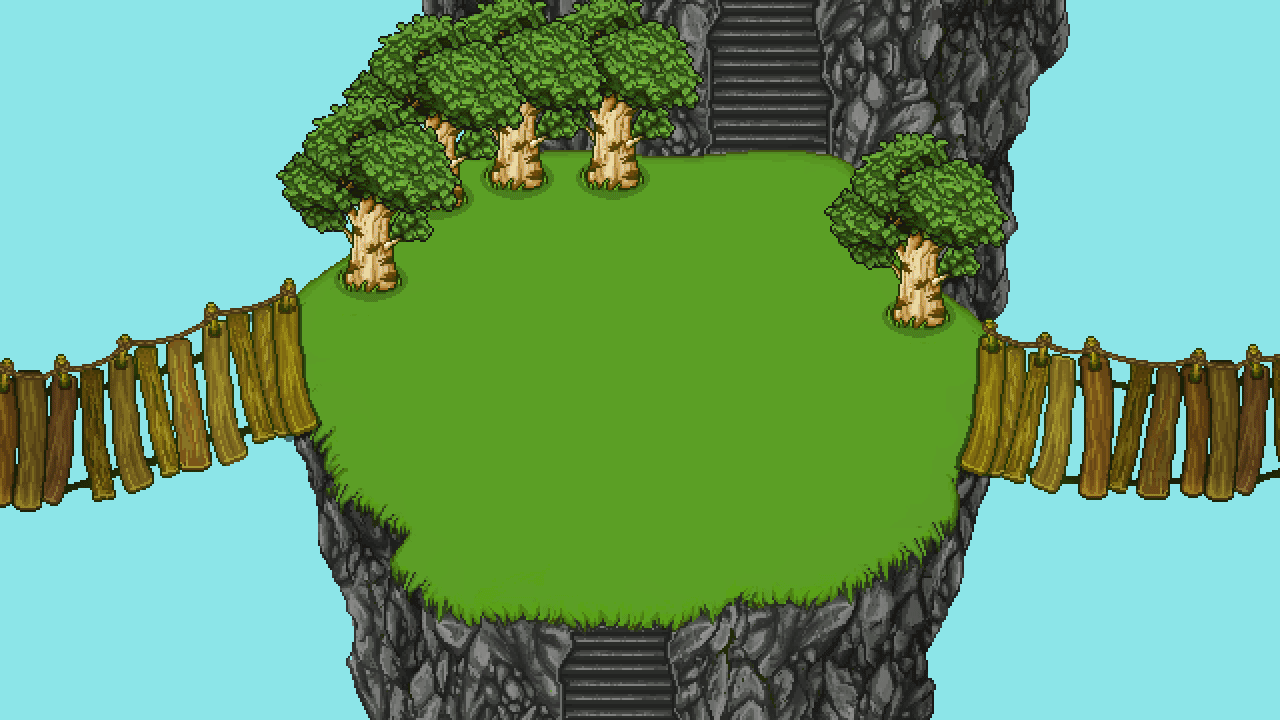 For now, this style will appear on each of the floors, but I have a crazy idea of making a special background and use different bush cutouts for each floor, if I manage to find the spare time for it!
Next up, some additions and changes to the transmutation GUI! For starters, the mechanic needed a proper 'shop title' splash, and a button for activating the transmutation service to begin with, as seen below:
We also decided to make a few changes to the UI itself, adding a couple of maracas, removing the title bar (it seemed unnecessary), and changing the colours of the gems in the interface to better represent the rest of the UI colours here.
And now, some mixed stuff, starting with some improvements on the readability of the shop title splash I just showed:
An open door in the HQ leading into said transmutation room:
And some of our progress on a different part of the game, namely the Bishop's battle! Here you can see some more of our iteration process, ranging from climbing the pillar itself to how the encounter with Bishop himself evolved from the placeholder version to what's currently in the game! If you look closely, you'll see that the background has changed slightly from the previous finished version I showed some time back: we've moved the bushes slightly out of the way to make sure they don't distract from the battle:
Next, back to story mode, as we've been working on a redesign for the trophies menu! As mentioned before, we're gonna change the trophies themselves around a bit as well, and in doing so we'll upgrade the whole look of this part of the menu to better match the other newer menus, basically by adding more and better graphics:
Finally we're looking at a bunch of effects he's been working on for the card cave, shown here as videos!
The first video shows our very first iteration of how the cavities in the wall light up depending on how many cards you've collected. The second video show what happens once you've collected all of the cards, revealing a secret catalyst, and in the third video we have adjusted the colour of the flames and added some bonus effects to when the cards merge together into the catalyst: