This week we've kept focusing on the phase puzzles, and we've finally decided on a set of prototypes! There will be no less than 5 phase puzzles as part of this challenge, although the first ones will be kind of easy and serve as an introduction! :)
Here are some GIFs showing parts of the upcoming puzzles you'll see (all with placeholder graphics that will be replaced ASAP):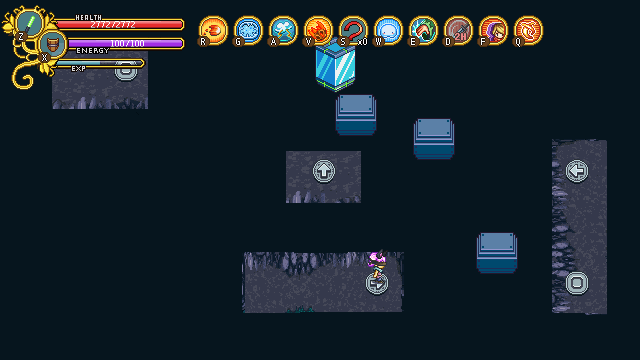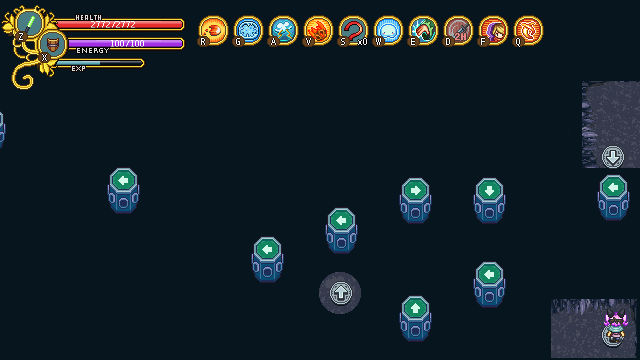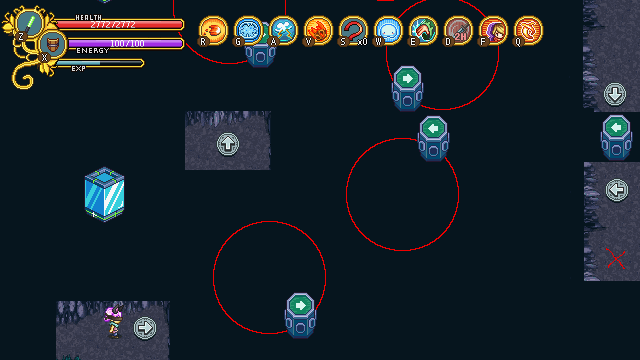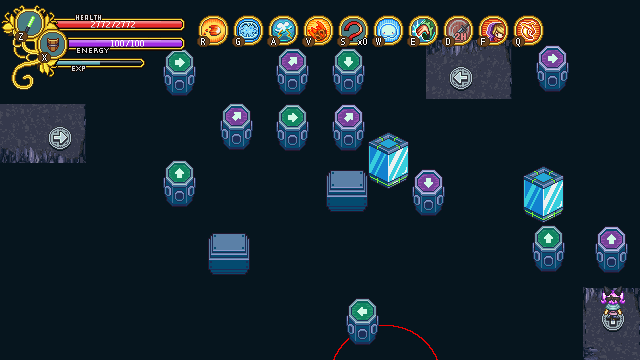 As you can see, we've upgraded the block graphics now, so the arrow blocks/barrels that suck you in are actually more or less in their final state. The green ones always point in the same direction, while the pink ones change the direction in which it will launch you when you next press the phase button. We've also added proper mirror blocks and squares to this prototype, but we're gonna do some additional work on them.
Basically, since this place has been abandoned for hundreds of years, we figured they shouldn't look as clean as they currently are. So, we put Vilya to work, adding cracks, moss & greenery to them in order to make them look more worn. We'll be continuing this work and show even more variations next week, so stay tuned for that!
Now, back to the Phase Puzzle lobby from last week! We already created the basic room, but left out details, as these blocks weren't made yet and we definitely wanted to incorporate parts of them as decorations in the room. Time to dive back in:
And speaking of diving back in… In between this Vilya has also been making more improvements on the Time Travel Zone, this time improving upon a garden, as well as adding another portrait, of a priest's apprentice:

Next week we'll continue transforming our crude prototypes into real areas with real art. Teddy has already started putting everything together, so hopefully you'll be able to venture through these challenges from start to finish in the not too far away future! And after that it's finally onto the next temple… :3