This week, there's been a ton of skill work done, and of course the thousand year battle of the GUI rages on. Menus aren't exactly the most exciting thing in the world to show, and they aren't even fully implemented yet, so this week we'll treat you with two animated screencap gifs of the new skills!
Click it!
This here spell is our first summon spell! It will summon a lightning cloud which hovers around, doubling as damage dealer and moral support (dat smile)! This is the first level of the skill. Later levels include features like targeting flying enemies, more damage, faster attack speed and less glee.
While it's not set in stone, we're toying with the thought of having summons be permanent (until you dismiss them). Instead of costing mana as you cast them, they would "block out" a part of your mana bar. That is, if you summon something which costs 30 % of your mana, for as long as you have that summon in play, those 30 % will not regenerate!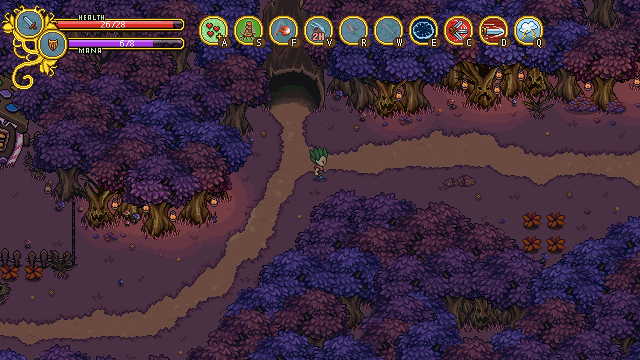 Click this too!
The gif above showcases one of our one handed weapon skills: Blade Flurry*!
It's basically a series of very fast hitting strikes right in front of the character. It's superb for exploiting openings in duels, like versus this lone Halloweed. It also has a very quick charge speed to offset its limited area of effect. The speed and duration of the move changes as you charge it, and later levels will have a fierce finishing strike to add even more damage!
For those of you yearning for another video… stay tuned! Some day, when the planets are aligned, it'll appear!
*Working name :D