So this weekend we went to Dreamhack Stockholm to exhibit the game (and watch some brilliant esports)! The expo was a blast, and we met a lot of awesome people. It's always great exhibiting the game and chatting with you guys IRL!
Instead of showing more progress on the Temple of Seasons this week we thought it'd be nice to show some pictures from Dreamhack instead (sorry for the crappy quality, tho):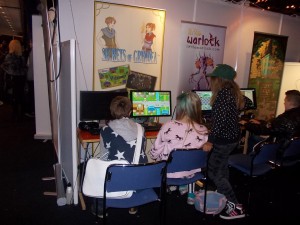 Hope to see you next time!