It's been another week, and on the menu for this week's recap we have MORE housing (it never ends!), some previews of the optional examination texts you'll be able to find around Tai Ming, a bunch of portrait expressions for the upcoming third zone, and… some animations! Let's begin with housing~
While the housing items made up to this point has been saved and await implementation, we still have two areas to go! First up: Mount Bloom~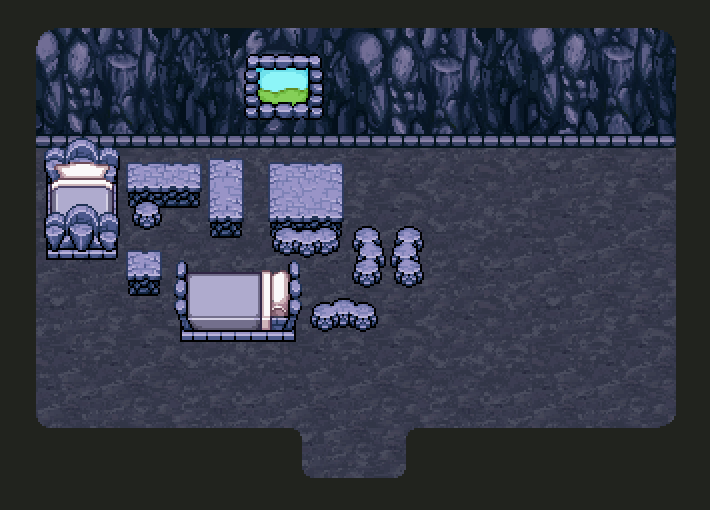 This area transformed to housing is quite straight forward – ROCKS! Above are the basic items that every batch will have: Floor & Wall textures, bed, tables, chairs, etc. And below, lots of random items, many of which you can already find in the mountain: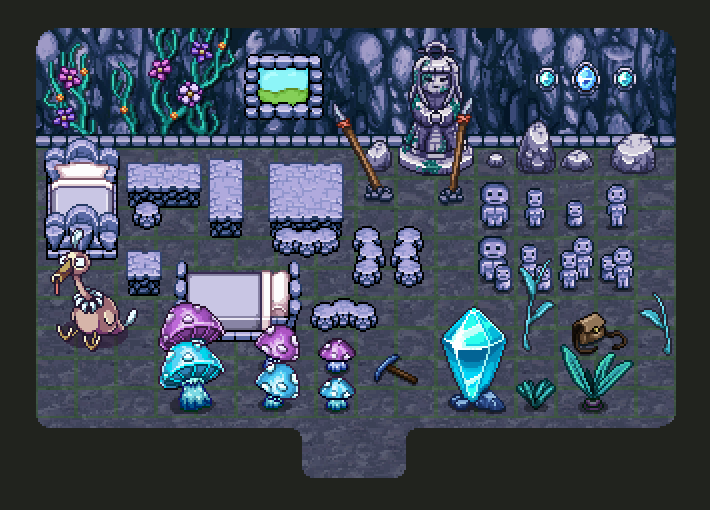 Mushrooms, crystals, some more rocks, a statue, a… a Fluffyfeathers? and some of the greenery seen around the caves of Mount Bloom! These items have all been resized and recolored to fit with the housing system and the rest of the item batches. Except Fluffyfeathers. Cause he's perfect the way he is. Right?
Now, it's been our ambition to add more of these optional texts for a while now, and we'll begin with Tai Ming and work our way back!
Some of you might have noticed magnifying glasses appearing here and there. They most often signify that you're able to examine something, and sometimes it's even relevant to the story. From the beginning we've wanted to add more of these flavor texts here and there throughout the world of Grindea, but it's also something we've been very good at forgetting. No more, though!
Here are a few example texts from the first zone of Tai Ming (do excuse any spelling or grammar errors, as this is from my draft document):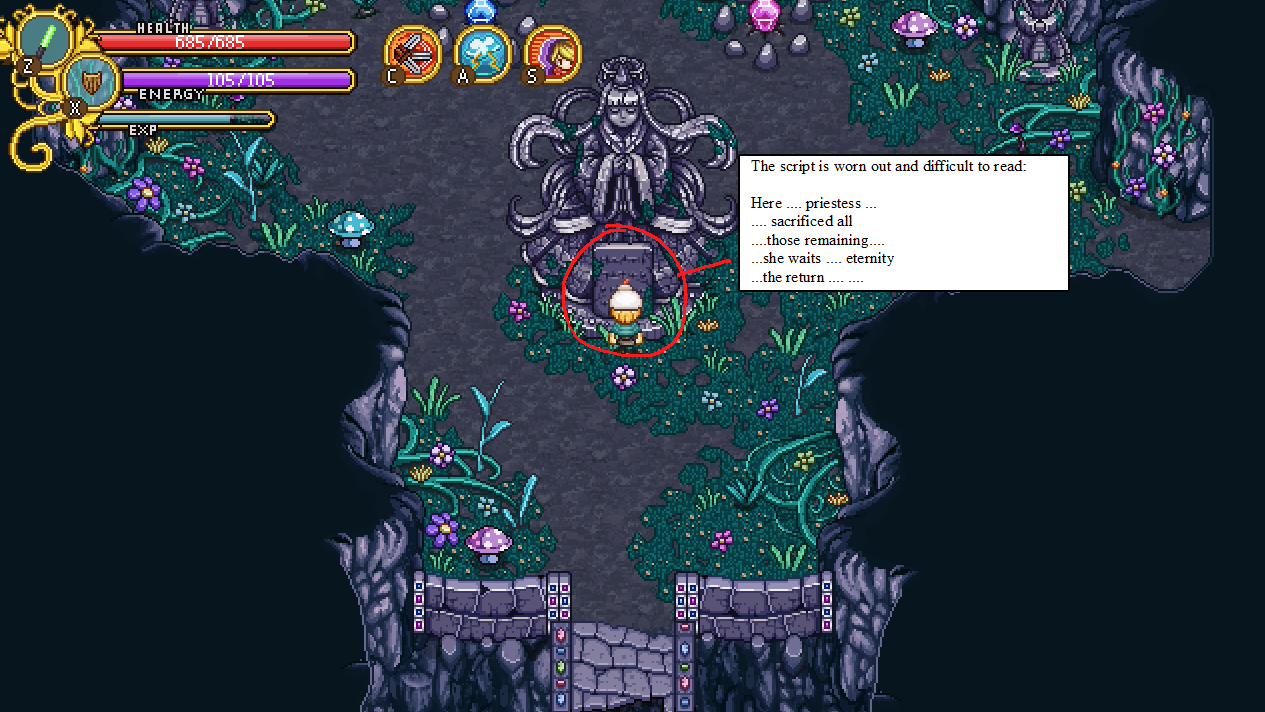 Since adding these will make the few actually story-relevant (or otherwise more important) ones less apparent, we're considering making another version of the magnifying glass that's bigger and more epic looking to signify this piece of information might be useful to you somehow. It's also very likely the story-relevant hints will have their magnifying glass appear from further away, while you have to step quite close to see the ones that are only for flavor.
Hopefully you'll enjoy this update once it launches. With any luck, these texts will help you feel more immersed in the game world!
With most of the cutscenes in Tai Ming's third zone prototyped and ready, it's also time to bring some flavor to those faces! I don't know if we've mentioned it before, but the third zone will be all about the priests quarters, so naturally that's why this first preview is filled with almost nothing but priests:
With grave things happening around the ancient world of Tai Ming, I'm afraid there aren't a lot of happy faces here, and it will remain so in any coming previews we might show as well!
Finally, have a couple of Fred's animations, featuring the final stage of the Mimic boss: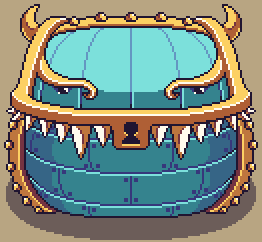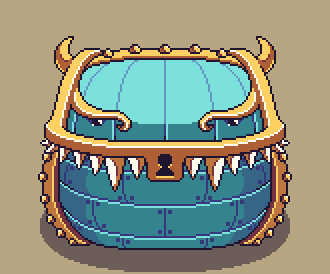 See you next week! :D