At last it's time to finish up the last outdoor part of Tai Ming's zone02 – the gravesite! This place will be located in the top left corner of the map, and contains the entrance to a cave where you'll have to complete a quest before you can exit through the proper gate:
As for Zone01, after adding all our props into the editor and starting to put them into their correct places, we can finally show you the completed look of Tai Ming's first zone, in it's past and present state:
One thing that's annoying when trying to show the Present version to you guys though, is that some of the things that we add to the background will change when you travel back in time. For instance, the cherry blossom trees will wither and lose their leaves, but since that's an effect that only happens in the game engine and not with the editor, we can't really create the proper look of the present state areas through Photoshop.
For now, you'll have to imagine that the cherry blossom trees will look more dead, and that the other plants have grown larger, as they will in the actual game: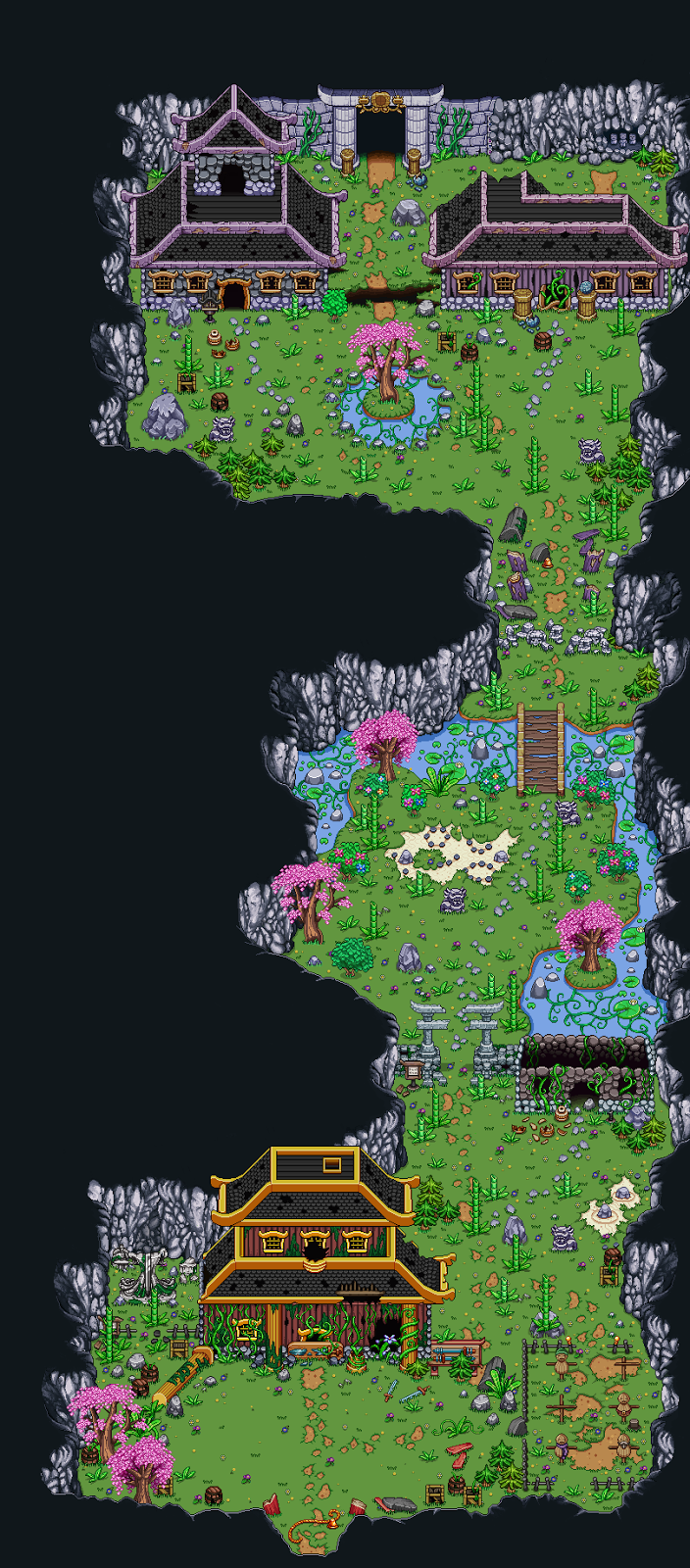 Since the theme for this dungeon is time travel, it's a given that you'll be travelling back and forth in time. However, we also want there to be "flashbacks" here and there, which are segments of the storyline from the past that is shown to you in the present. For these "flashbacks", you don't travel back in time per se, but get to view something in the past as it unfolds.
So, we've been playing around with a couple different effects for these flashback windows, if you will. We're currently focusing on the color setting – we want the flashback to feel kind of old-looking, so we're looking into faded colors or sepia filters.
Here are some of our tests: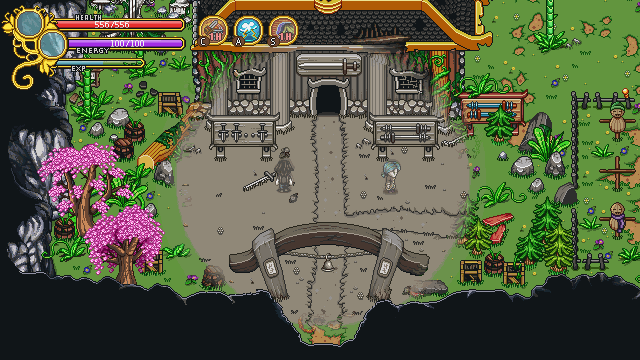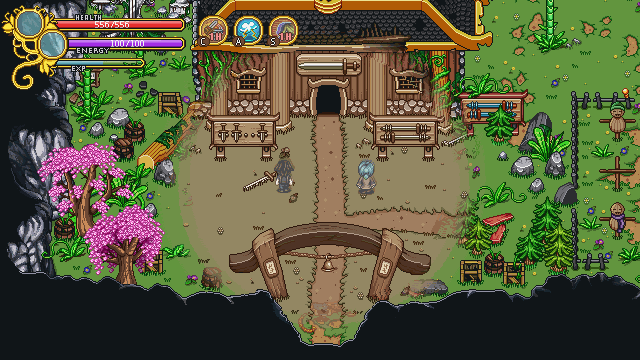 Okay, so these tests aren't 100% accurate color-wise since they were turned into GIFs, but you get a pretty decent idea of what they would look like! As you can see, there's a cool effect to the characters as well, which we're pretty excited about (but as with everything, it's subject to change). What do you guys think? Got any favorite? :)
Finally, the obligatory animation by Fred, which just so happens to take place in one of those flashback-thingies: