Time to start working on those cabins! Six in total, and here's the first one. Let's go: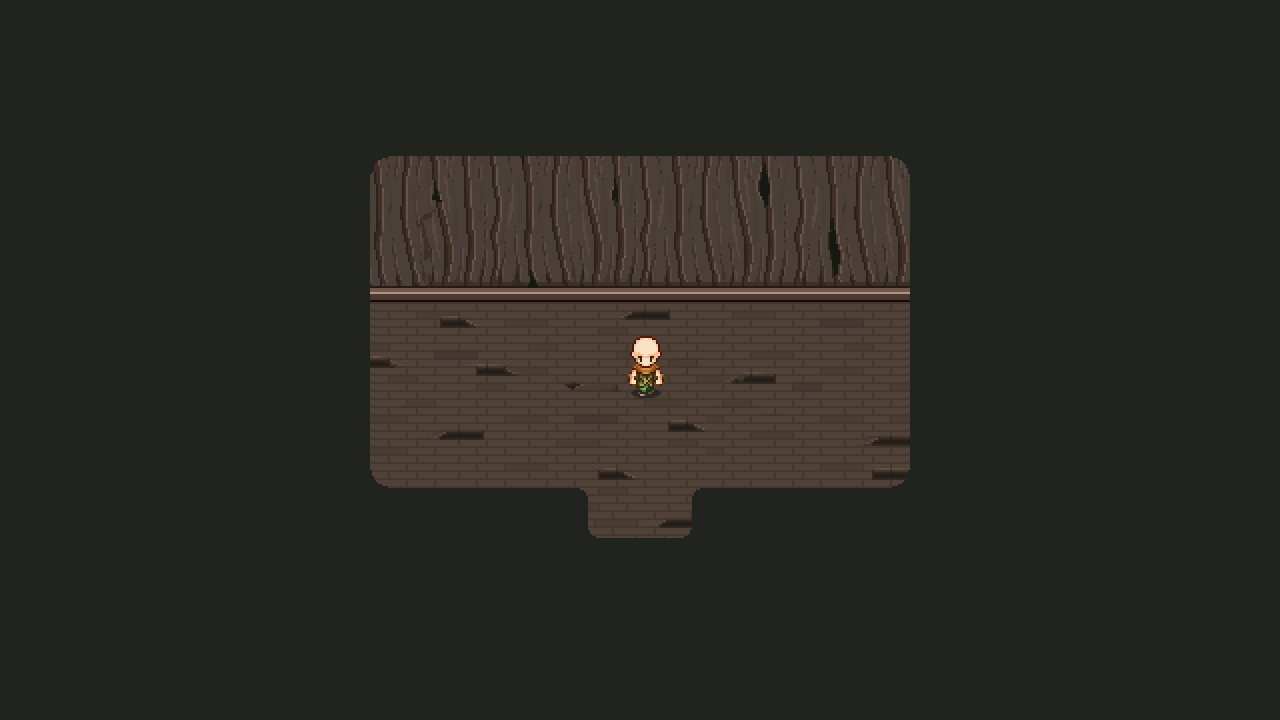 The next cabin is pretty much a mirror of the first one, but with some different decoration. You'll reach it from the cabin to the left of it, and exiting it from the bottom door will get you back in the corridor below, but at a place you couldn't reach before.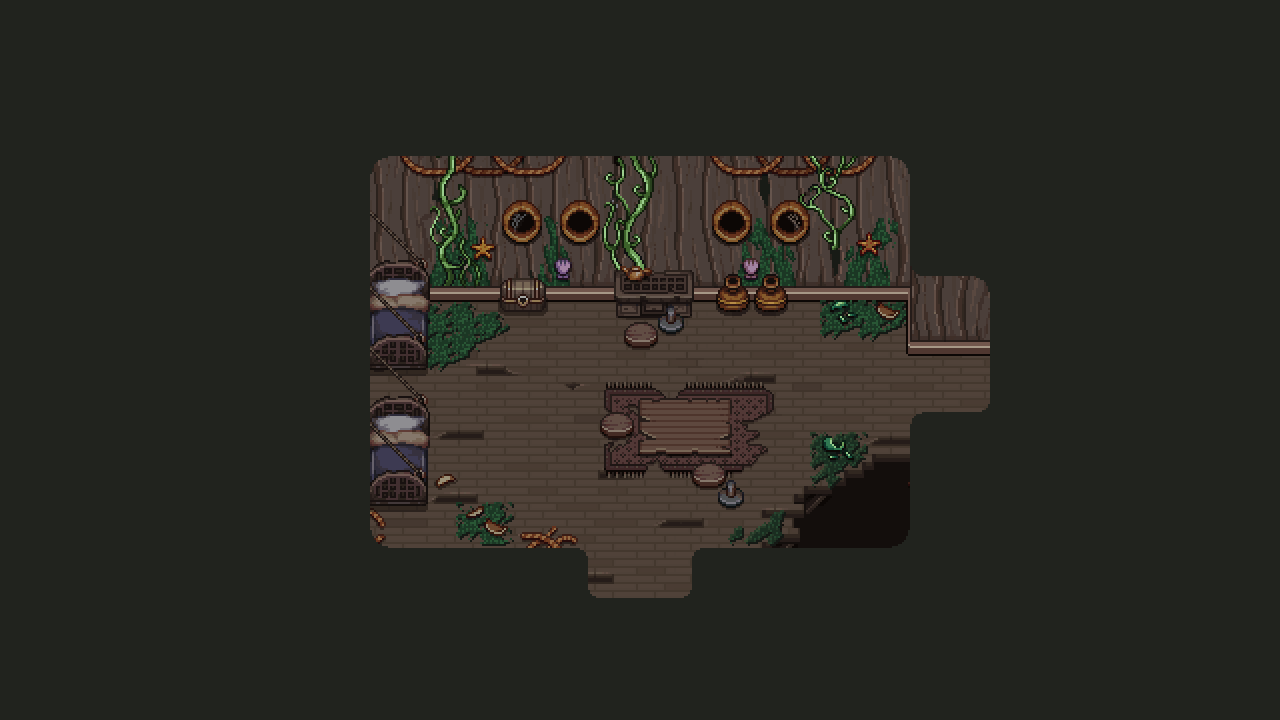 The third cabin has a platform leading to a higher level! How intriguing! The room on the right of this hasn't been designed yet, but we have a few ideas for a sort of 'puzzle' (actually more like a challenge, I guess), where you'll have to go back and forth into the spirit world to avoid some dangerous ghosts!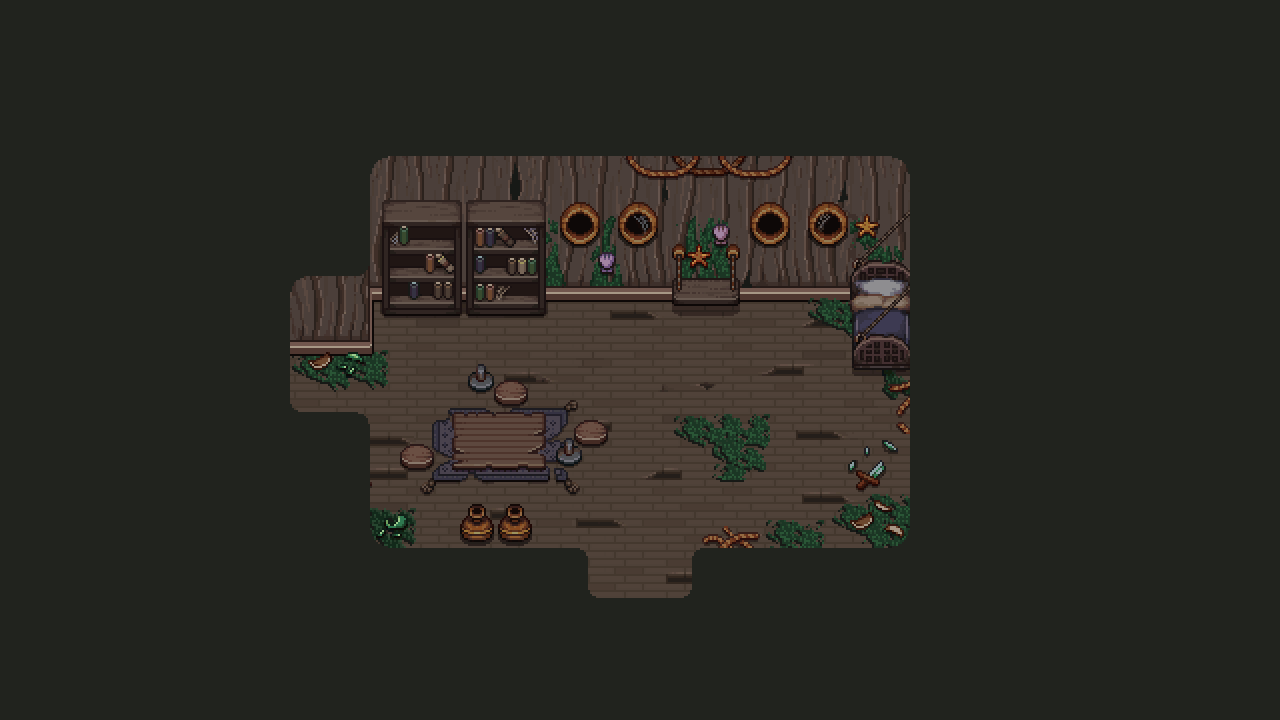 Now it's time to start working on the three bottom cabins, starting with the one on the far left. As with the top two, this one will be connected to its neighbor. Other than that, not much to say about this one!
Of course, we're not only working on backgrounds for the Ghost Ship. There's still some enemy stuff to do, one of them being designing the last enemy! So let's take a look at what Fred has been doing:
Congratulations, it's a crab! We really wanted one enemy that would just be a "normal" kind of enemy without any fancy spirit world mechanics, and what better thing to put on a ghost ship than a killer crab? (don't answer that)
As you might guess, the final design we went for is the one within the green circle. Stay tuned for all its fancy animations!
Meanwhile in the programming department, Teddy's started working on the first boss battle! We've made a bunch of prototype attacks and patterns, some which can be seen below:
Here you can see the skull walls that force you out of the ghost world, which we've shown before in a regular enemy prototype. He also throws a bunch of cannonballs at you; has a dash attack and, of course, a regular whack with the sword.
In the second one you can see two other attacks we've been working on; one being some kind of menace that whirls around the room (though we're not 100% sure about this one yet).
The other is a big rock that gets lifted out of water (it currently spawns from nothing, since the actual boss room with the water isn't made yet), and as it gets thrown into a wall or some other such thing, it gets broken into a bunch of smaller pieces the player has to avoid. Right now the broken-up pieces use some old bullet hell-type graphic asset, but that won't be so in the proper version, of course.
We've actually not sure whether we want it to be a rock or some sort of water-ball (or something like that). Another option we had was for it to be a ball of all kinds of stuff he pulls out of the water and merges together, but to be honest we kind of feel that one might be a bit too much work to get nice enough. The experiments continue!