Next up, some more Evergrind Improvement plans! Another batch of these things, mainly wanting to upgrade the overall graphics for each of these areas but also add some stuff and spice things up: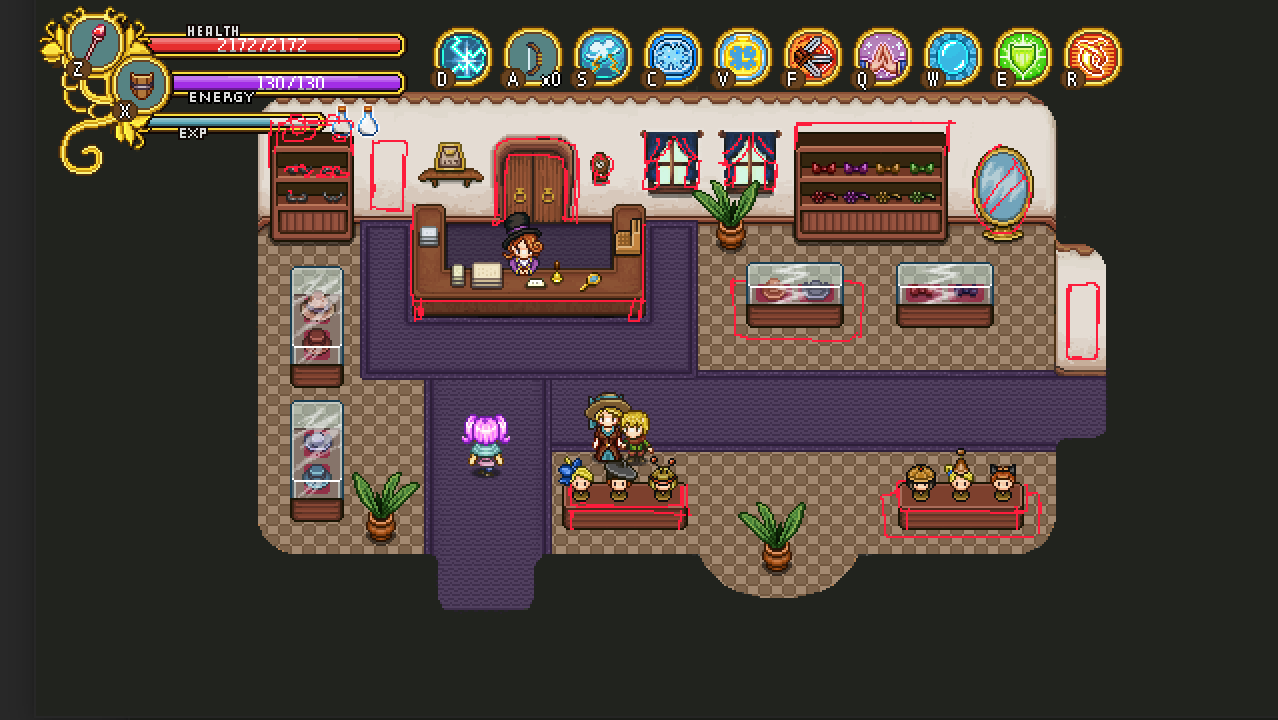 Meanwhile, these two buildings will be fully replaced by their Arcadia versions, which were made much later on and feature much better art:
So, first up in this new batch of improvements we have the waiting room in the arena! To start with, this room felt a bit too big and empty, so we're making it smaller and more compact, adding more benches for people to sit at and some things added to the walls for their reading pleasure as they eagerly await the next match. Other than that, the graphics have been touched up overall, so the room feels as fresh as the newer parts of the game:
Next, the hat shop! This place needs a bit more color, some updated graphics and just some more details. I might go back and change some of the colours of this house further on so it's colour scheme isn't as close to the cafes, but we'll see!
And now, the garden and its surrounding area! Here I wanted to add some more flowers, update the fountain graphics and the fence behind the alchemist's house, as well as some details. The benches have also been updated as well to fit the more clean style of the later parts of the game:
Fred, meanwhile, has been working on some new animations for Captain Bones, where he seems awfully… Distraught? Whatever could be happening to him?
We also started making a test for the weather effect we'd like for the battle with Luke, adding some rain to give the battle a more epic feel (plus we haven't really had any weather effects before, so about time!):