This week we've focused most of our attention on breathing some life into Seasonné, also known as the Winterland. Besides progressing the main quest, there hasn't been much to do besides bashing Frostlings and Yetis. We've tried to change this by adding 4 new side quests, as well as opening up all cave areas for you guys to explore.
We're aiming to update the Frontline beta during the weekend with the new quests, paired together with some balancing changes to Arcade mode. As always, we would love your feedback on everything and anything so keep your eyes open later during the week!
Beyond Seasonné, Vilya has worked diligently to finish up the last missing portraits for the final cut scenes of the Temple of Seasons. This should (which often means it's not) be the last of them from this area. Hurray!


She's also kept up with the Achievement icons from last week: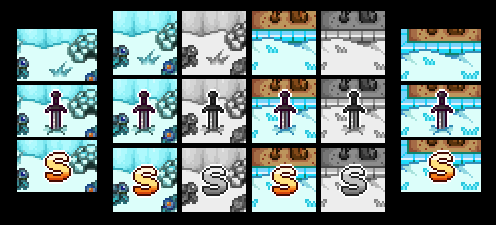 Fred has had a break from the skills this week and been mainly busy with animations for the new side quests. Below are a few of said animations, including one were Santa brutally dies from eating a Christmas cookie laced with nitroglycerin (or does he??).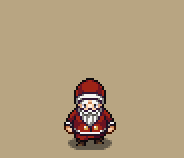 And wait… Who are these tiny guys?!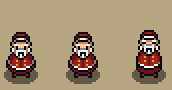 There's only one way to find out… Finish the quest next weekend! :D