As you may have noticed in previous images of the seed system, the Jumpkin was missing from most of it! Therefore, let's start off this week by making all of the Jumpkin stuff, including a new drop for the Jumpkin, replacing the pumpkin seeds it dropped previously (it'll now drop a singular seed, which looks a bit different, which will let you plant it, but it'll also drop a jumpkin stem)!
There's also a menu button for the seed system store, which can be seen below as well:
Time for the final veteran portrait, this one featuring the lady with the giant hammer! Let's have a look:
Now it's time to make a little redesign of the enemy codex! As mentioned, we're going to redesign most of the menu, but the enemy codex is the one we're aiming to actually get into this patch as opposed to a future one, as it will show information on which enemies drop seeds!
Here's what it used to look like:
And here's the process of the redesign: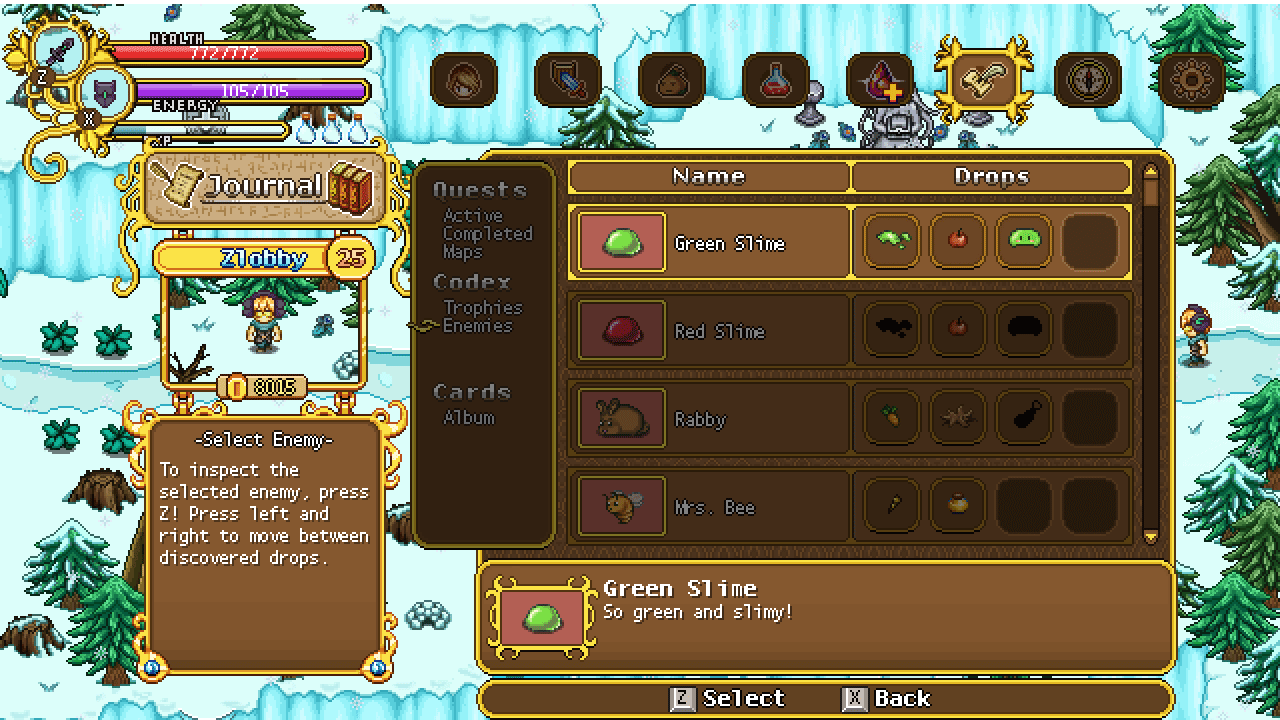 As you can see, we can now fit twice as many enemies on every single page, giving a better overview of each enemy and what it drops:
We're not 100% this is the iteration that will make it into the game yet, but at the very least, it's a start! What do you guys think? Better or no?
Continuing with a couple more iterations of the codex, these ones have fewer details for more readability, and some bigger spacing:
Which one is your favourite this far?
Meanwhile, Fred's been working on some fun stuff, including a little cloud that will water those growing plats for you, and Grindeas idle animation! How cool is that?