Taking a little break from the menu reworks and looking towards the future, it's time to start playing around with sketches and designs for the final dungeon!
Here we have a very basic sketch of the first floor, where you'll fish and solve a puzzle before battling a ton of Teddy & Fred's on a really long bridge (it doesn't look long here, but it's just placeholder – the actual version will be a lot longer and porbably loopable!) and ending with an encounter in a rather arena looking place: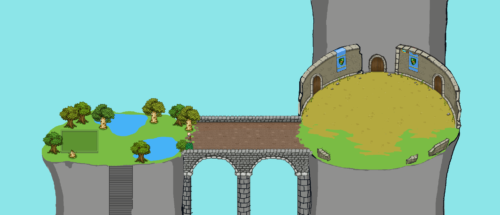 Very excited to finally take the first steps to getting this final dungeon up and running! :)
Next, let's make some icons for the skills & talent menu categories I was playing around with last week! I started off pretty basic here, giving melee a sword, magic a wand and utility a shield – however, we're not completely satisfied with these, so I'll play around with them a bit more and make a couple more options!
First though, let's have a look at the Journal icons! For this part of the menu, I decided to go with a single column version, as it'd look better to fit five icons on top of each other rather then going for a 2-2-1 layout in my opinion! If we decide to go for this, it means we get a bit more space in the journal entries as well, which will need to be adjusted later on: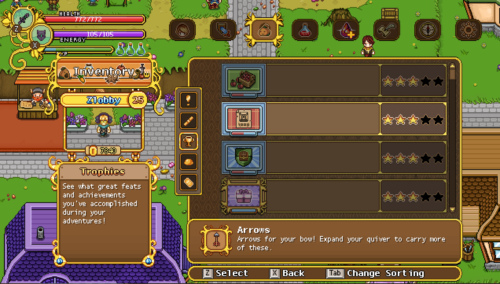 And now, some icons for the options section! As with the journal part of the menu, these needed 5 icons as well. Let's have a look: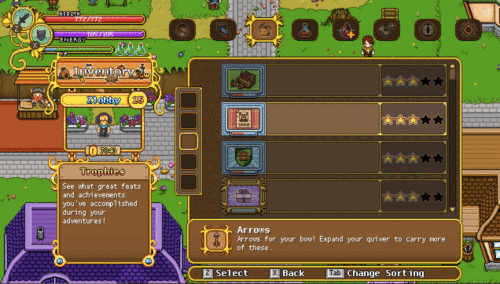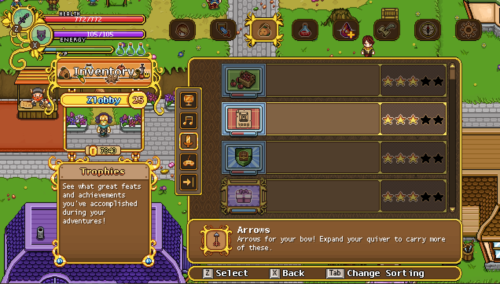 Alright, so what next update will be all about is Arcade Mode, and one key part of that is adding some new challenges for you! If you remember, I made some background stuff for an archery challenge a while back – now it's finally been implemented, so let's have a look!
Teddy has also been playing around with a little quiz mini game, which you can see the prototypes of here (there are two types of questions currently):
Of course, I'll make some background details for the teacher so she's not just standing in the middle of nowhere, but it's nice to see some more challenges be up and running, making the coming Arcade Mode runs more interesting!