Aaaand I'm back! It's been a couple of really nice weeks, as predicted, but it's time to jump straight back into work, so let's start off with one of our most recent design meetings, involving the next floor of the final dungeon – the Temple of Seasons!
This floor remains pretty similar to its original shape, but we've spent some time fleshing out the puzzle part of it. As a reminder, the idea with the temple of seasons floor was that you'd enter a lobby room of sort in which there are three doors, but only one is accessible from the start. Upon entering this door, you'll enter a mixed season battle room, after which you'll free Summer. With Summer along with you in the lobby, he can change the season so another of the doors open, behind which is a season change puzzle and a captured Autumn – upon releasing her she'll change the lobby room to autumn and as such open up the door to the next floor of the final dungeon.
But what about the puzzle then? We decided to each make at least one design for it each, and then either use of our designs straight up, combine a few, och edit someone's idea until it felt just right.
Some of Freds designs above!
My design is a pretty straight forward puzzle in which you have to reach a key on a platform by using an unstoppable (?) moving block in the water, some floating wood, a plant, and the power of the seasons! For now it seems we'll use some variation of this idea. Let's see if you can figure it out in the game! :)
Next up, we have some more of those archery backgrounds! Let's have a look:
And coming right up, the last bunch as well:
As we've mentioned before, completing Arcade Mode will grant you a chest with some fancy stuff! But since this is technically the final reward of the game and pretty difficult to get, we wanted to make a proper, more epic type of chest for it!
Let's have a go: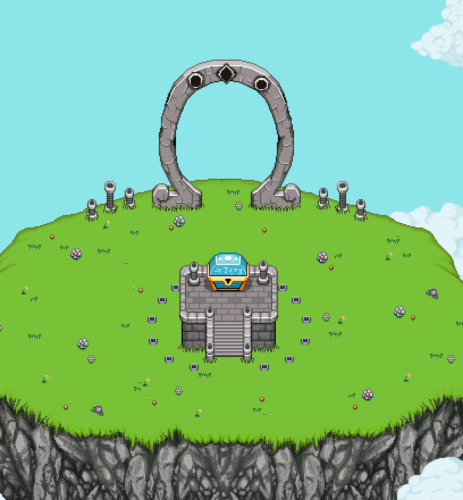 Meanwhile in Fred's animation department, we have more grindea animations, a strange portal, and another fish! Enjoy :D