Another week gone and more boss work finished! This week we've been focusing on finishing up the summoning phase during Zhamla's boss battle, which should (fingers crossed) be done now!
Fun fact, originally we didn't plan on including Zhamla's summons at all, but as usual we decided to spice things up by adding some extras to the battle. Also as usual, we're really happy we did because it's turned out pretty awesome and, in our opinion, made the battle a lot better.
For now, have a look at some of the recent animations for this phase: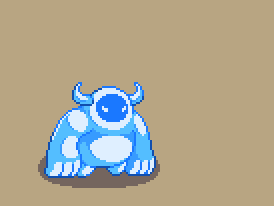 Other than that, we've continued playing through the game, catching bugs and discussing what aspects we still want to improve upon. After all, once we hit 1.0 we want it to be the absolute best it can possibly be, a stance we've had since we began working on this game some ages past. We're trying not to polish too much, though – don't worry! But if there are quick and easy fixes that up the quality of the game significantly we'd be stupid not to consider them.
Okay, time to get back to that final playthrough! See you again soon :D