Another week, and lots of progress on the final battle(s)!
This week we've been working on two major things: Zhamla's boss battle (hard mode version), and fine-tuning the 'normal' ending.
When it comes to Zhamla's boss battle in hard mode, we've felt that health potions and some supportive spell (Barrier, I'm looking at you) pose a bit of a design challenge for us. Every opening and every cinematic attack will give your barrier and potion time to recharge, and since the battle is long the amount healed with that combination can become quite insane. This isn't an issue on the Normal difficulty, as it's not designed to be as much of a challenge and we expect they will each serve as vital means for many to be able to defeat him at all. However, on hard mode, you're basically asking for a challenge.
So how have we decided to solve this? Here's a clue: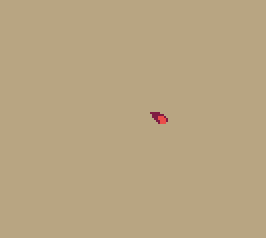 Basically, if you try to drink a health potion in hard mode, Zhamla will snatch the potion from your hand and smash it to the floor!
As for Barrier….
It might not be clearly illustrated here, but Zhamla will actually steal your barrier, getting it as a shield for himself!
In other words, barrier and health pots are off limits if you wish to defeat Zhamla on hard mode :)
As for the Normal Ending cutscene, we're adding some minor animations and changing up some timings (editing some of the "directing", if you will), to give the end a bit more oomph than it currently has. Though our first intention was for it to be pretty clear it wasn't the true ending, we also don't want it to feel too rushed, which has turned out to be a fine line to walk.
That's all for now! See you next week :D