We're back after an intense week over at Kista, Stockholm where we exhibited SoG at Gamex, the Swedish gaming expo: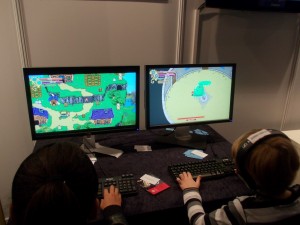 If you came by to play our game, thanks a lot! Your comments (and smiling faces) truly mean a lot to us and we had a blast watching you play! :)
It hasn't been expo all the way this week though! Fred, who stayed at home to watch the cats, have been working on some enemies that will be seen in that old cave system we showed a couple of months ago: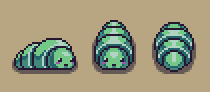 Lastly, we have a question for you.
We've been at this weekly update stuff for quite some time now (99 weeks to be exact), and while the format certainly makes an interesting work diary for us, we're not convinced it's the best way to inform you guys about the game. It basically boils down to whether it's better to keep giving you these tiny, bite sized updates, or if you'd rather have less frequent updates but with more substantial and focused posts.
Do you enjoy the glimpses of what we're currently working on, even when all we can show is a few animations? Or would you rather wait one or a few weeks to have a more meaty post?