This week we felt like it was time for a good old-fashioned art dump!
While Teddy has been implementing treasure hunting, Steam integration and new skills, Fred and Vilya has just kept on drawing. Here's some of the things they've done:

These fellows are for the science department in the Collectors' HQ, a place where you'll probably return to a couple of times during the main quest… :)
New achievement icons for the challenges in Arcade Mode!
A step-by-step of sorts for one of the new portraits.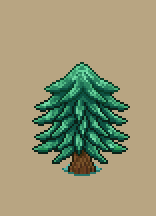 Wow, err… What's going on here? I don't even…
And finally, a new boss portrait for Vilya, leader of the Black Ferrets!