The cutscenes have stayed in focus this week (to Teddys delight!) so Fred spent some quality time with the Master of the Collectors Headquarters which we showed last week, making her fit to enter the big stage!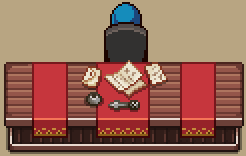 Speaking of stage, of course the master has her own room in the HQ. What it looks like? We're glad you asked! Here's the place where you'll find her: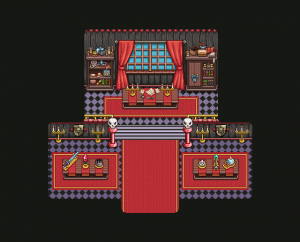 She certainly has interesting taste in interior design..!
Other than creating this room, Vilya has also been making some new portraits. These guys are a bunch of Collector Scientists, working in the HQ:
On a whole different note, both Fred and Vilya just handed in their final school assignment for this semester. Thanks to all of you who've supported us by pre-ordering the game, they won't have to continue their studies for at least another year! This not only means a whole lot of less stress in their life but it also means all of us will be able to focus whole heartedly on the game for now, which in short feels amazing. 
A big bunch of love to all of you who've made this possible!