This week we've kept on working with the Temple of Seasons, adding more rooms and more seasons! Here's another GIF, from a room with multiple season orbs:
Click to see it animated!
As you can see, depending on what season it is, there will be different obstacles blocking different paths. Will you be able to find your way through the dungeon?! Only time will tell…
In the meanwhile, here's one of the versions of the lobby, an important room that connects many different parts of the dungeon, that has kept Vilya busy for a while: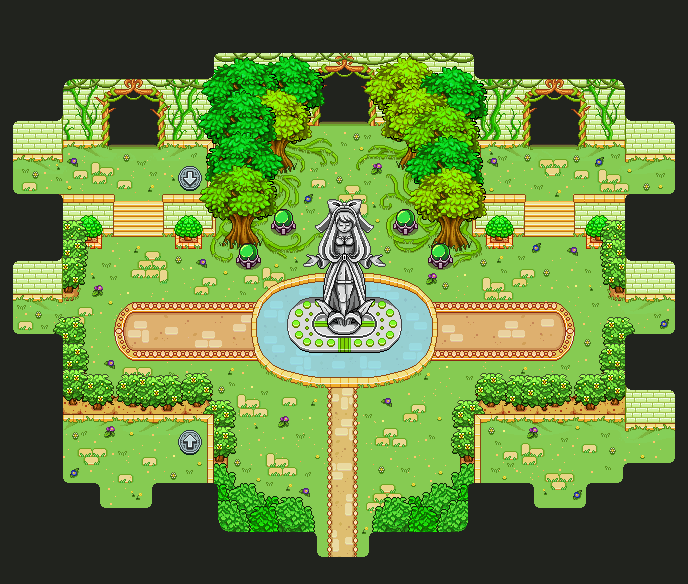 Click for full size!
Don't forget that you can see more of her work (and additional rooms) over at her blog.
New for this week is also that Teddy has started up a tumblr where he will post GIFs of what he's currently implementing. Go follow that for more animated goodies.
Oh, and you haven't forgotten Fred's old tumblr, have you? That's the place where he posts what he's working on.