Finally, after such a long wait, the Translation Suite is officially live! This means that it's now possible to download and use fan translations within the game, as pictured below:
All you need to do to access these is to go into "Options" in the Main Menu, and select "Browse Translations". If you're interested in making a translation of your own, there are instructions on how to do that in this post on the forums! :)
This patch also brought an addition to Arcade Mode in the form of the Mold Essence feature: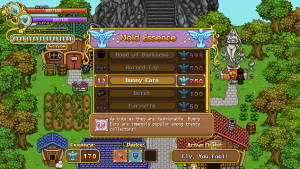 While the proper art isn't implemented yet (there will be some color changes and the text will be centered properly), it definitely works and will allow you to spend those hard earned essences on new bragging rights style items!
Meanwhile, Vilya has been preparing facial expressions for the legendary cutscene, a mockup of Evergrind City by night (& festival!):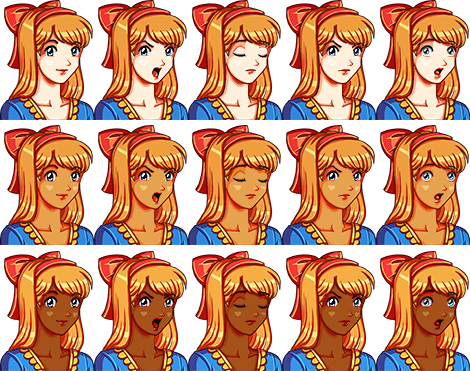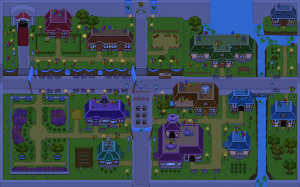 She's also been updating the Shop titles, giving them a bit more personality and unique looks:
As for Fred, he's moved on to creating animations for the festival and it's mini games! Below is one odd-looking machine that you'll be able to use once we get this darn cutscene out of the way ;)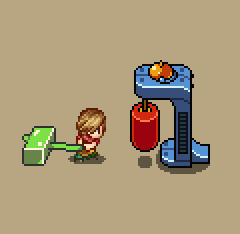 Next week, Teddy will be working on the cutscene, Fred will make more animations for the Festival, and Vilya will all sorts of random things! Stay tuned ;3