Hello everyone! Time for another weekly recap! :D This week we've mostly focused on the upcoming festival. Teddy has made a prototype for the bee mini-boss, which is coming along nicely (we're inhouse testing it today, actually)!
The cutscenes that will start the whole thing off have been more or less completed, all we need now is a new background and to implement some minor animations. So that's what's Fred been up to – flavor animations for the cutscenes & festival:

Vilya has been making some additional festival decorations: a balloon- and popcorn stand! Here's a video capture of her work on it:
The balloon stand will be further improved by Fred, who will make a special cluster of balloons surrounding it.
Other than festival stuff, Vilya has also been making more hats (among other things):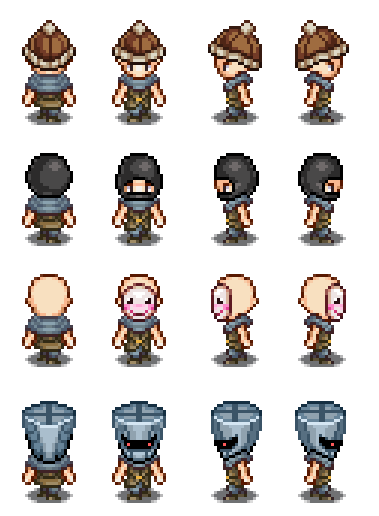 And there's a new portrait of an ancient collector for the next temple, as well:
This week we'll continue our struggle to get everything ready for the festival & everything that surrounds it. Stay tuned! :D