This week, things have been moving along smoothly in the boss department. Teddy has pushed the prototype to a more or less finished state, adding a bunch of new attacks and patterns both for normal and hard mode. There's still some fine tuning to be done, but the battle is fully playable at this stage. All that is left now is some graphical polish and of course, player feedback!
Below are some of the new attacks Teddy have been messing around with. We can't wait to see all the "Let's plays" of people getting wrecked by this one!
A hard mode/low HP version of an attack we showed the other week. Every attack, even in normal mode, will have a harder version that the boss will use when she reaches a certain amount of HP.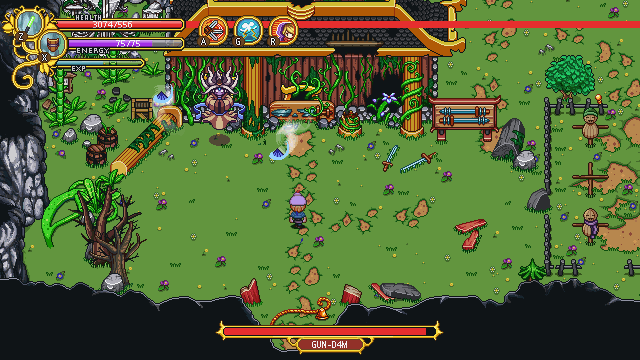 Even with the place holder ice graphics, this one is pretty self explanatory. On its own it's rather simple to avoid, but once the boss herself starts moving around it becomes another story!
This attack was suggested by Own over at the forums (thanks buddy!). Once again, this is the normal version. Don't let the soothing motion fool you, things will get nastier as time progresses!
Besides boss stuff, Vilya has kept working on the second zone of the dungeon. Below is the "Government building", where a lot of the administrative tasks of Tai Ming gets handled.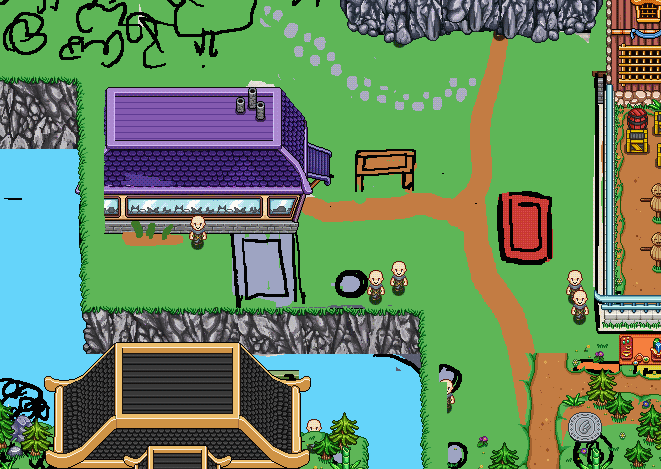 Fred has been busy with NPC and cutscene stuff, which will be a common commodity in Tai Ming through out the dungeon!