It's officially a new week and time for a new recap! This one, I (Vilya) will do a bunch of portraits – there were a few that still needed to be made for the first Tai Ming zone, including a boss portrait which I recently finished: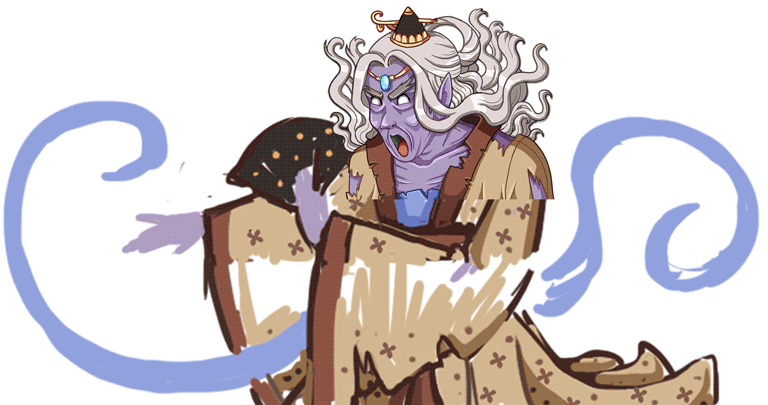 Moving on from that, I'm getting back into finishing Tai Ming's second zone!
Since the past version of the outdoors has been finished now, I thought it's be fun to move on to creating interiors for a while! This one is for an old lady's house, who happens to like flowers – which might have to do with how you'll progress through this map in some way… :)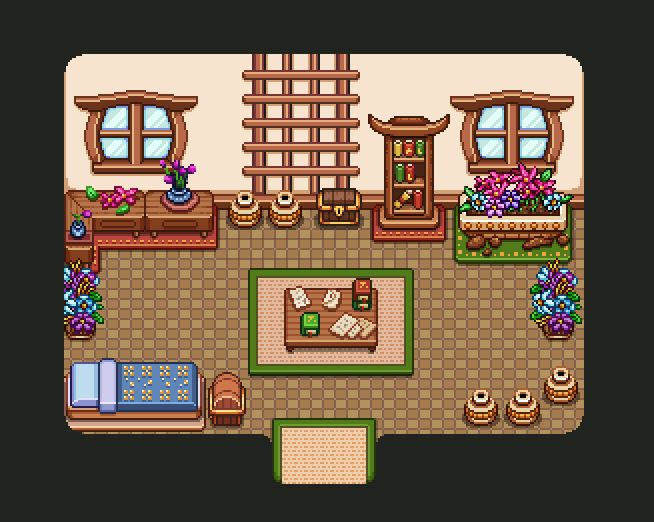 Last week we also finally began testing things in Zone01 for real! To begin with, here's our current time-swap effect: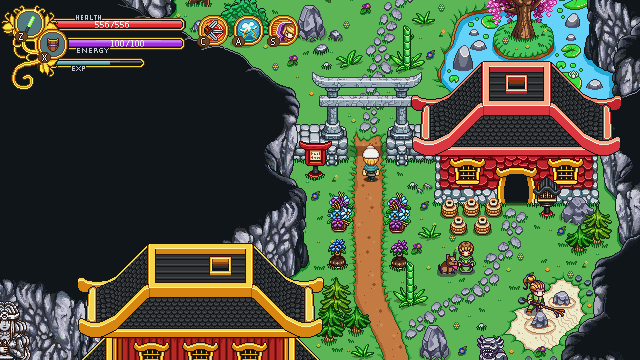 We're still not 100% happy with this, and will try a few other things out as well. But for now it gives you an idea of how the area will transform from past to present, and the other way around!
We've also started prototyping the enemies in proper fights! Below is a makeshift encounter featuring each of our enemies except the monkey:
Still early days, and a lot of polish needed, but it's definitely a start! Hopefully we'll be able to come up with some cool combinations of enemy in different encounters as we continue to try things out.. :)