Not much to say about this week's post, except that we're still working on the Halloween Forest! This week, Vilya has been working on some sweet set pieces, while Fred soldiers on with the many animations. Without further ado, let's dive right into the pixels!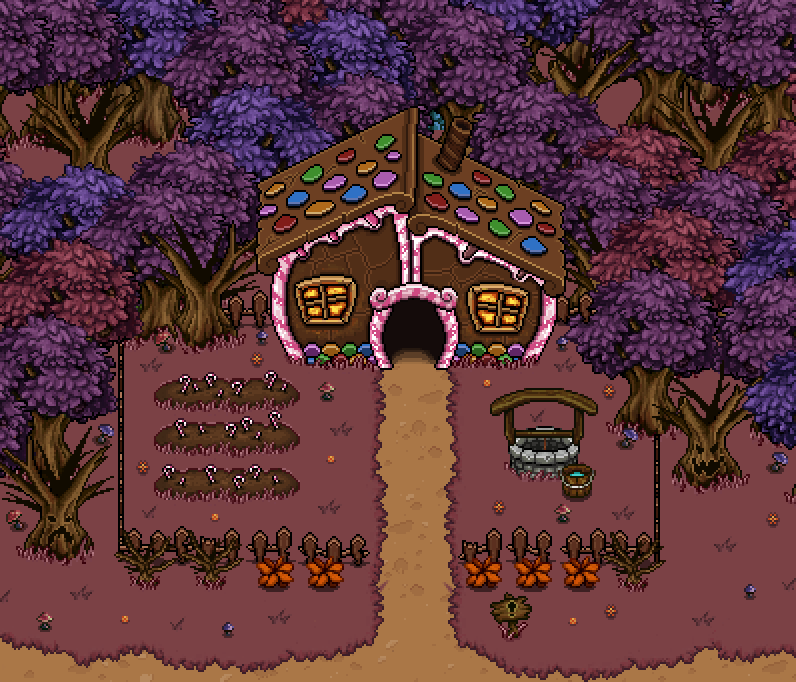 This here is the house of a candy cooking witch! Somewhere down the line, she must've realized candy was better for business than potions. Don't eat her walls though; she won't like that…
Here's an old shrine in a small graveyard, tied to the ancient religion of the world.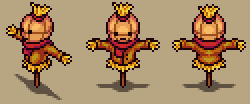 On the animation side of things the scarecrow has sprung to life, ready to cause trouble for any collectors traveling through the Halloween Forest!
Next Week: You couldn't guess: more halloween stuff!