Another week means more interior stuff for the desert! In this next and final part of that first desert house, it's time to add some details. Tassels, carpet fringes, carrots and half-dead plants are some of the things that are on the menu for this video. Check it out here: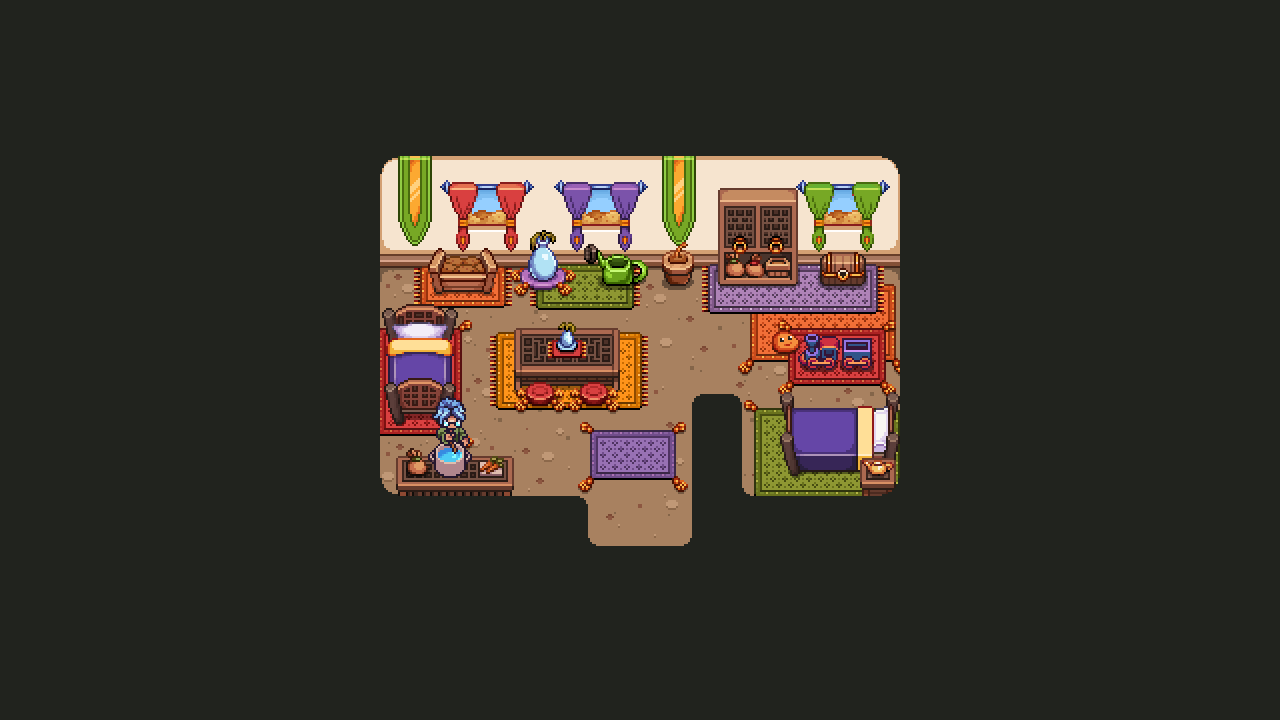 Now it's time for the next interior, the one belonging to an author living in the desert town! As with the previous interior, in this first video I'll add and create all the basics, with details to be added in a later part:
The next part is adding the smaller details. It's a slightly shorter video since the base for several of these items already exists! The idea here was to fill the house with books and papers – previous drafts, notes and other things she might have jotted down in her work. Stuff like that! Also made room for a pet of some kind in the video above (the bed and water bowl), I am hoping for a cat but it's not yet decided :)
And here's the finished house:
Next up, a portrait – there's still a bunch left before all of the desert NPCs have their portraits, whew! This one belongs to the character sitting in the harbor, made by Fred last week :)
And the finished sprite:
…and as we draw ever closer to completing the desert, there are more NPCs and more portraits needed! Hence another one this week. This one is the author who will live in the house I just made, while she's working on her latest novel. Perhaps you can help her with some ideas?