This week has been a very busy time for us Pixel Ferrets! It was time for the annual Gotland Game Conference, where we got to go to our old campus and judge the games the students made this year.
This year things were a little different: there were new award categories and a whole new voting system, which means as opposed to previous years we were expected to play all of the games this time! We've always tried to play as many games as possible, but this year it was for real. GGC started off, as usual, with us getting split into groups in order to listen to the student presentations (which we were judging as well), then we had the rest of the day until way into the evening and the day after to play their games.
The second day (Tuesday) continued with another full day of game testing (there are 34 games in total, so as you can imagine playing all of them takes a lot of time)! In the evening we met up with the other judges and voted on what games we thought were fit to win each award. Then we had one final day (Wednesday) to play any remaining games, especially the ones nominated by the other jurors, before we met up for a 3 hours long discussion about which games should win. At about 19:00 there was be a fancy award ceremony with an after party. Whew!
Here are some photos, courtesy of Gotland Game Conference's Facebook page: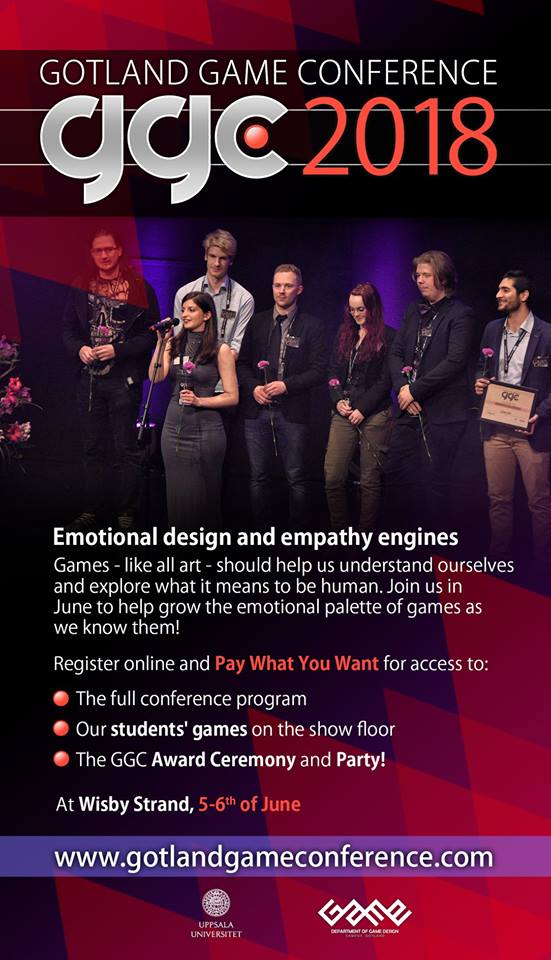 We tried our best to mash in some dev time among this craziness as well, so first up we have the possibly most important (for the inhabitants of Grindea anyway) room interior of them all: the Ice Cream Parlor!!! What stroll along the beach in this hot seaside town is complete without a cooling ice cream?
Best part about this is I got to be creative with the ice cream flavors, which was a blast. I'd totally try most of these, no questions asked. Which ones would you like to try?
Next up, we have a shield maker! This dude sells shields in the market area of the desert town, sharing a stand with the potion seller and sword smith!
Finished sprite:
The next portrait is of an old, forgotten master farmer (in the literal sense), whom you'll have the (mis)fortune of meeting along your travels! Forgotten by his family, this man holds a grudge that will come back to haunt the inhabitants of the desert! Oh my…
Finished portrait:
Meanwhile in Fred's department, we have the animation for the photographer girl who hands you the photography quest (if you've played the latest Arcadia rework update you might have seen her already), as well as possibly the most important thing in any typical harbor town. What I'm talking about? Seagulls, for course!!