Hey guys! A bit of bad news unfortunately – we've been hit by a cold (or flu?) at the Pixel Ferrets office and have spent this entire week in bed with fever?! Such a crappy timing, as we were really drawing closer to finishing the desert.
HOWEVER, I DO have a little something for you, and it's a sneak peek of the Ghost Ship!! Yes, I've started working on the backgrounds and what they could/will look like, and here's a first look, if you will – basically I edited some old stuff, made a bunch of new stuff, and mashed it all together into something that would fit an old abandoned ship kind of setting: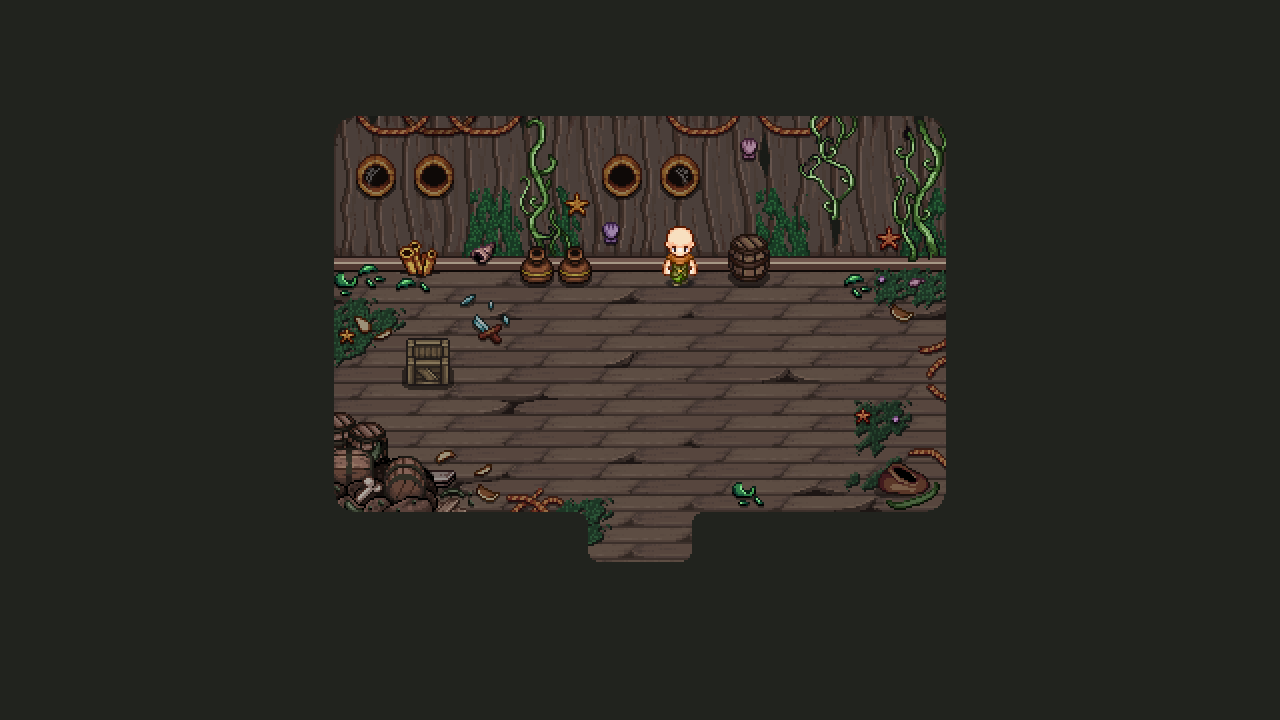 For live decorations, we're thinking tiny crabs, and some more scary stuff like shadows and stuff moving around! That will all fall on Fred though, and he's still quite busy doing desert stuff (I too have some stuff remaining, mainly portraits – but I couldn't help but start a little something on the ship since we'll soon be diving into that stuff)!
Since we're still recovering, it's likely the next week's post will shorter than usual as well, but here's to hoping we'll have a speedy recovery from this point! We'll do our best to get back to work ASAP and get the desert update out there :)
Thank you for the continued support and see you soon!!