We'll start off this new week with adding a slight puzzle or bonus thing to the corridor thing, featuring a pushable piece of staircase!
Our goal is to include a bunch of these optional things for the players to do while making their way through the ghost ship, as well as the side quests with the ghosts that we'll be adding likely at a later date.
For now though, let's take a look at how I move things around and create this rather simple puzzle thing:
As we come up with more of the ghosts that you'll meet in the ghost ship, a couple of the rooms need to change a little to properly house them. This cabin for instance, which was left rather bland while we decided which ghost we wanted to stay in it, has now been turned into a singing diva ghost's cabin: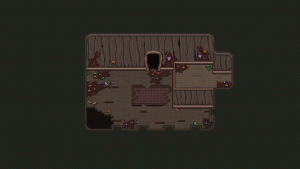 And of course, with the addition of all of these ghosts, it's time to start making portraits for them as well! Starting today with the pianist: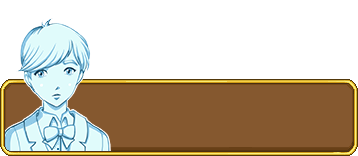 The next spirit portrait is that of an old lady! Sometime during the many years since the ship left harbour, she got separated from her husband. Will you be able to reunite them again?
In Fred's animation department, there's a bunch of more enemy details being worked on! The eerie painting can now spin around like a madma-… err madspirit, and there are some creepy eyeballs rolling around (ew):
For one of the puzzles there will be torches to light, and ghosts holding them up:
And also, a couple more friendly(ish) ghosts to live on the ship: