Another week and more boss progress! There are so many things we could do with this boss that it's difficult to choose which attacks and patterns we want to keep. One of the things we've done recently is working on tweaking one of the eye boss new attacks, featuring a barrage of eyes that will eventually explode! There are a bunch of sliders we can use to tweak this attack, and one of them is number of eyes: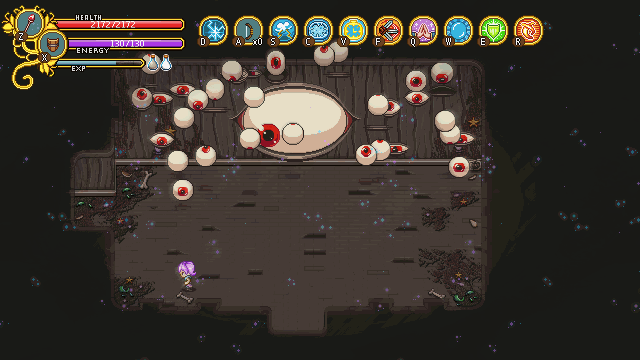 ..and also the shape of the explosion circles, below with a more circular shape: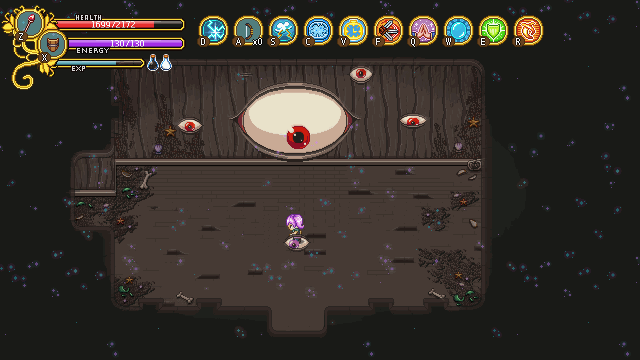 The one above is probably closest to what we're aiming for for now, but as with everything else this might be changed with more testing!
The latest iteration of the laser attack now also has proper lasers, and more eyes:
As you can see here, the trick is figuring out which eye colors are not present in the big eye, which will let you know which eyes won't be firing the laser. To make this a little easier we're also adding symbols to the eyes, making them easier to tell apart:
We haven't decided exactly which of these symbols we'll use yet, as we want to pick the ones that are the most clear from the side as well. Fred has already started playing around with what the eyes would look like from the side, but we're not quite there just yet: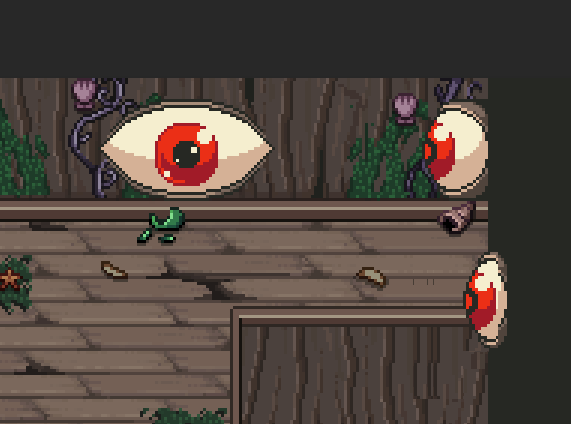 We know this boss (and the map in general) is taking ages to finish, but we're determined to not let it go until each of us is fully satisfied with the fight, and we believe that once we've gotten to that point, it will all be worth it! Hopefully the third floor will be complete enough to run through and test very soon… :)
Meanwhile my work outside of the Ghost Ship continues with more improvements, and we're slowly working out way down to Evergrind East; here's a couple more of my sketches for more places we'll improve upon: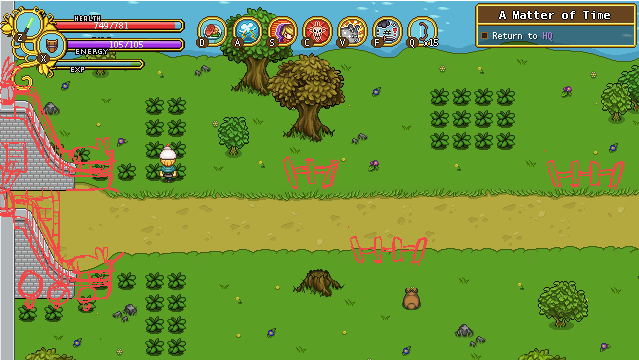 And so we'll start with the first two sketches, adding some more decorations first to the second Pillar Mountains map:
…and then we move to the area right before Evergrind City to spice up Evergrind East a little bit:
Next up, Evergrind City's entrance itself, a slightly bigger job adding some decorations and making the wall more prominent: