Next up, the plushie collector's house! I'm adding a couple more plushies, but the rest I think we'll add as they get added into the game: so whatever plushies you give her will appear in the house after you've handed them over. In other words, I'll return to this house later on, once all of the plushies have been made :)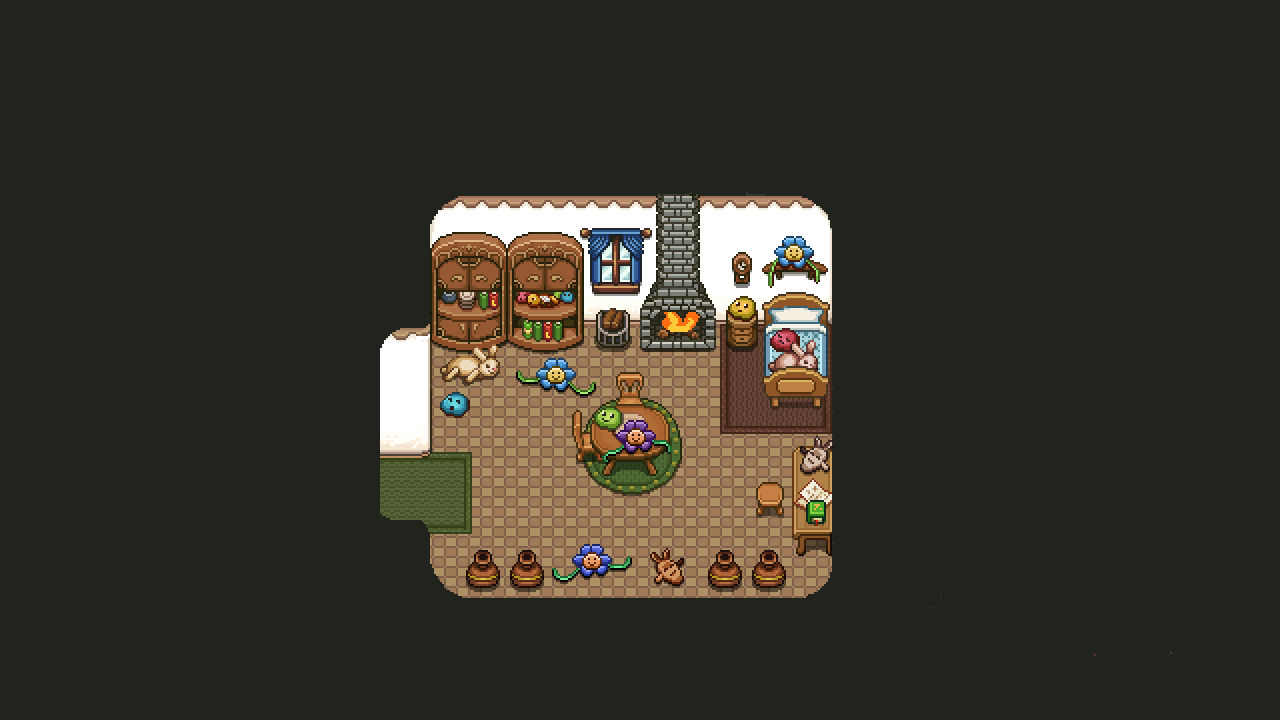 And now, the area surrounding the smithy! This time I'll be focusing on the space around the smithy building, saving the laundry and adding some decorations to the café upper floor later on:
Time for the alchemist's shop to get a bit of an upgrade as well! I decided to keep the worn out look of some of the props here, to make the house feel a bit old and worn out. Also added a bunch of more things to make the place seem a bit more cluttered, and some bonus carpets and vines for a touch of color: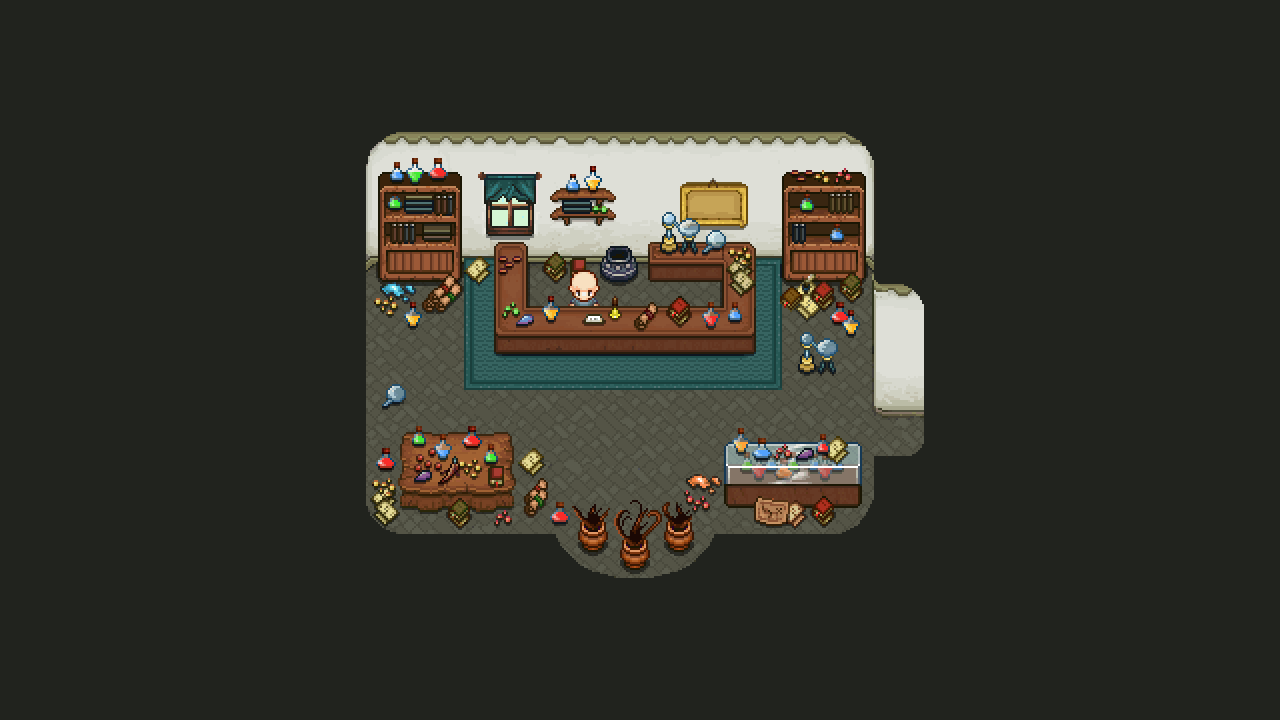 The café looks rather drab and boring as well, so it's time to spice it up a bit! More colors, better rendered props, a touch of mint (the color), and some new things on the walls:
Didn't take too long, it's already time to look back on the ghost ship a little bit! Some minor changes and addition have been added here and there, starting with making the globe resemble the world map a slight bit more: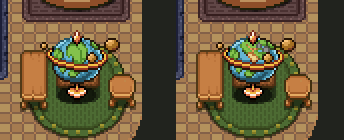 As well as settling for a zone name, which we decided would be The Lost Ship:
Also been working on a few upgrades to the Luke portrait, featuring a shirt that now more closely resemble his sprite, some anatomy fixes and a bit thicker outline here and there!