We continue to work on the various pin menus, and as a logical next step we need to make all sorts of graphics for the various places you'll be able to look at your pins or see how many you've seen so far. First up, the title for where you can look at what pins you currently have equipped in the menu: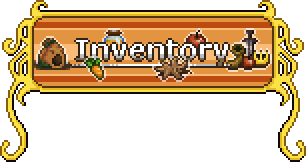 And next, the "shop title" of the Pin Collector where you can see all of the pins you've found so far; we decided against giving it a proper name, and went with the route of only showing a variety of pins: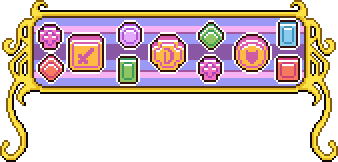 And of course, the button which allows you to get to said list:
A little bit of news regarding the upcoming patch: unfortunately the cinema functions are quite broken and since we don't feel like it's vital for it to work before the patch (it will take quite a while to sort it out), we've decided to close the cinema for a little bit. People who haven't bought it yet will receive a warning that it currently doesn't work, while people who unlocked it already will get a slightly different interior:
Of course it's our goal that it won't remain like this for too long, and we hope it won't be too much of an inconvenience, but right now we'd really like to get the patch up and running sooner rather than later, so fixing the cinema will have to come second to that! :)
Next up, some more gear for that set that will be used as part of a quest in the arena! These items aren't too good stat wise but they look sort of cool?! Will you be able to survive an arena challenge wearing only these things?
As part of the new patch, we're adding and improving on a bunch of things both for Arcade and Story Mode. A few of those things involve new projectiles and 'tails' for projectiles to make them easier to read:
And as for a thing that won't make it's way into this patch but will be available soon is this nice butterfly net, which will be used as part of a quest given by Luigi in Evergrind City, granting you one of those fertilizer you'll use on the small plants you can find here and there across the game to make them grow:
In Freds department, he continues to make effects, both in general and for the loop orbs specifically. Here's a collection of his work this far: