Hey guys! In case you missed it, the Frontline Beta has been updated since a few days back! Among the things that have been added you'll find the Arcade rebalance, catalysts that will make your runs more difficult as you beat them, Pins and a whole bunch of smaller enemy changes. The full patch notes can be found here or on the steam community hub, as always! Please let us know what you think, and send us any feedback on what you like, dislike, or would like to see changed :)
Time to make that tree stump! I'll be using the tree stump in Santa Fae as a base for the background and make it it fit the theme by adding moss, leaves and some seed things: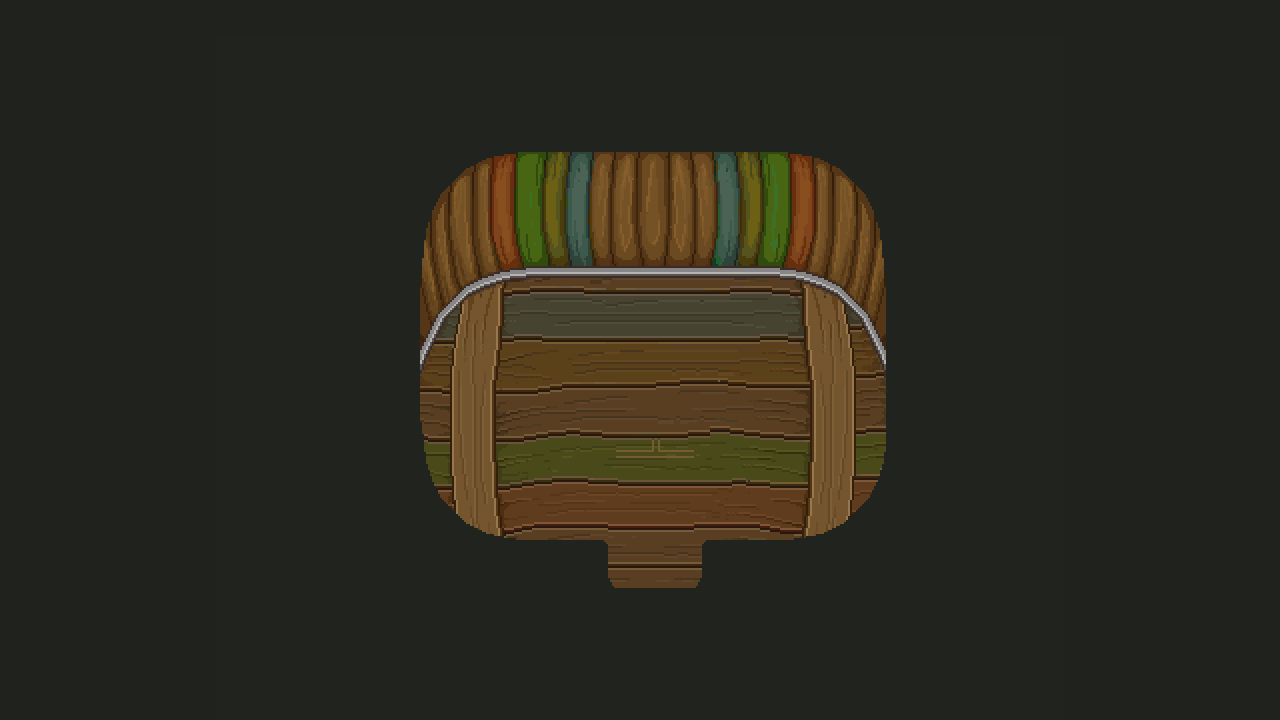 Next up, a cellar room used for a quest in the mansion where you need to clear out some pesky enemies that have invaded! Using the Giga Slime Arcade Mode boss room as a base for the size here:
We've also been working on an user interface for adding those catalyst you get that will make your runs more difficult! Here we're playing around with various font sizes and colours:
To show a bit more emphasis on the statue and the catalysts added, we decided to fade the rest of the background into darkness as you play around with this:
Added 'headlines' with the name of the catalyst you're adding:
Same as above but with more colours:
Then we tried it out with smaller text, making the readability better.
And the end result, big headline, small descriptive text all together in one line and in one colour, which we felt gave the best readability:
Next, work on Marino's Mansion continues! This time it's the library's turn to be made…
Fred's been busy animating those cute trees from last week:
And another NPC that will be involved in one of the quests in Marino's Mansion:
Among other things! More next week :)