Like we promised last week, it's time for a new update for the beta! We introduce the bow, the boar enemy, a few small new areas and a lot of small fixes and minor polish.
For you guys who haven't received a invite yet, this week we are inviting a whooping 70 new testers to join the others in the  quest of ironing out bugs and giving us valuable feedback. Check your inboxes over at Desura to see if you have received an invite.
Besides juicy beta news, production is moving forward. We've added the last layer of polish to the Evergrind South area, with flowing water and doses of wild life. Below is a before and after picture of the area.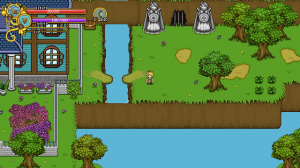 Before (Click to enlarge)
After (Click to enlarge)
Vilya has begun creating art assets for yet another new area that's coming up after we finish up the dungeon. With Swedish viking blood running through our veins, we wouldn't feel at home without a proper winter landscape to collect away in.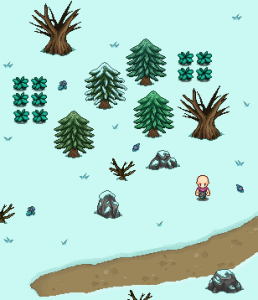 Click to Enlarge
Since we finished school we have all spread out all around the place, Vilya even opted to leave Sweden in favor for the Netherlands.
We haven't had any proper "office time" since we left, which has made a few things harder to design, the dungeon layouts being one of them.
Luckily, this week Fred will be heading out on a little business trip and stay at Teddy's place to rap up as much "face to face"-needed design as possible. Day 1 is already coming to an end with a good amount of office hours and unhealthy amounts of caffeine. We'll keep you guys posted on this grand adventure of ours!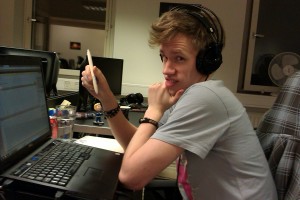 Modeling is always an option if the whole "game development"-thing doesn't work out.