In this week's Monday Meeting we spent a great deal of time discussing the final challenge in the creepy version of Startington (among other things)! As you might remember from a previous meeting post ages ago, there will be three challenges in this surrealistic and spooky version of Startington: one where you fight a ton of slimes which gives you a card called Obsession, and one where you do some tough shield training and gain a wooden shield called Expectations.
In our latest iterations of the third challenge, we've been working around the theme of Deceit. In this latest iteration of the challenge, there will be a block puzzle in which you move blocks with each of the artifacts to designated squares (rather than a key block puzzle).
Mechanically we have a couple of ideas for how to make this more fitting the strange world; one is that instead of moving the blocks, the room will move, the other that as you attempt to move on block, another of the blocks will move instead. We're not entirely sure which of these we'll go for, or if we'll do something else entirely, but we'll start off with making prototypes of these two ideas first and see whichever one feels the most cool.
Next up, it's time for us to "creepify" the interiors of the Startington houses! Our idea is that the player will enter each house in its original form and complete a challenge in there, after which the building will deteriorate and become dark and gloomy: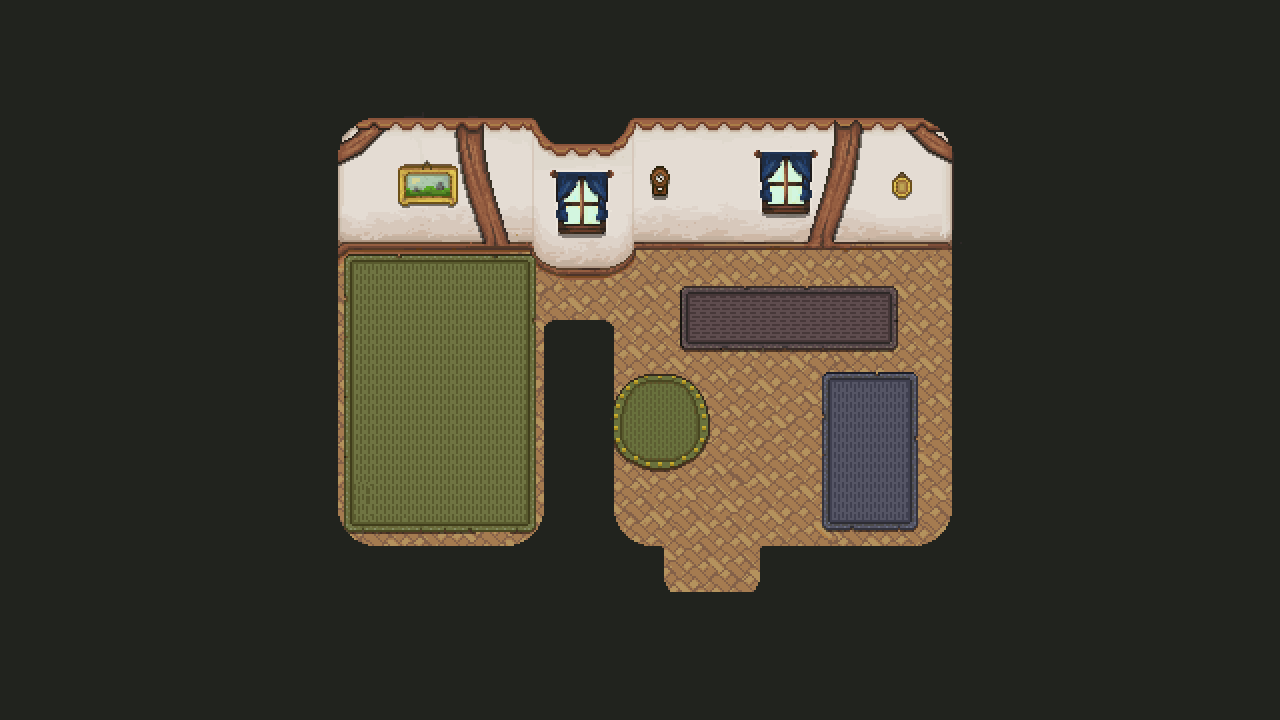 The second house creepified:
And same thing for the third house: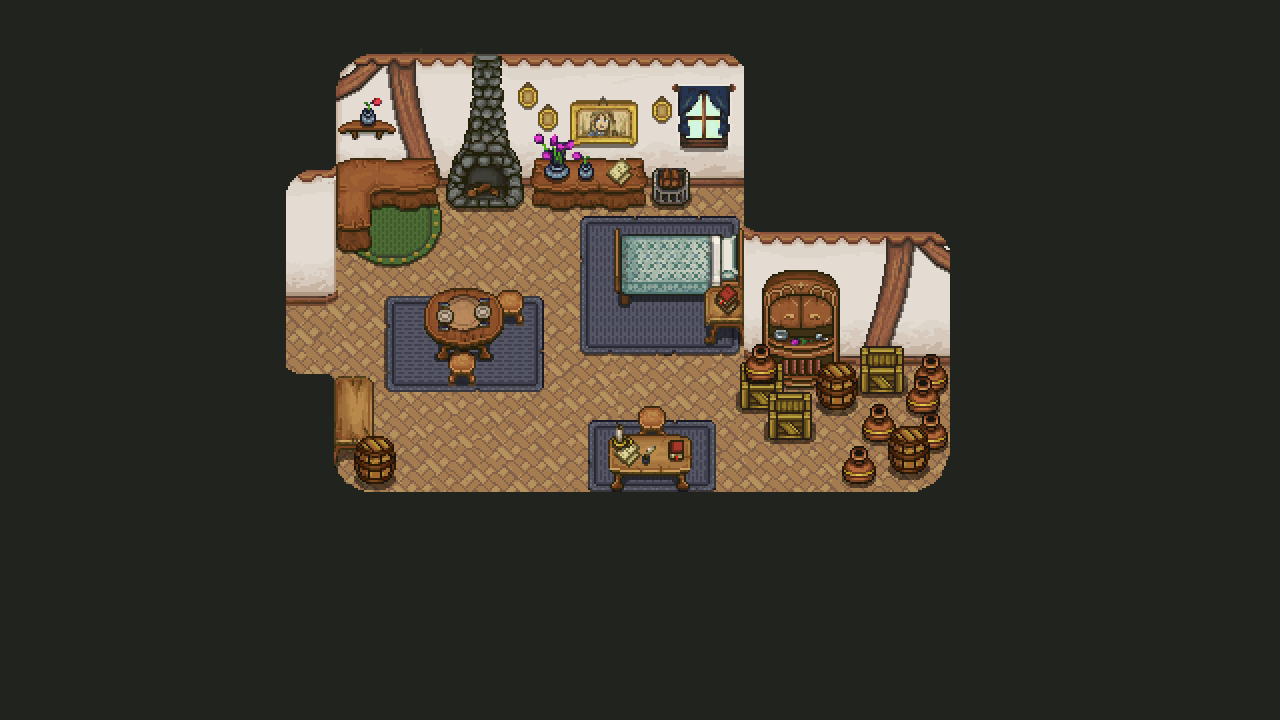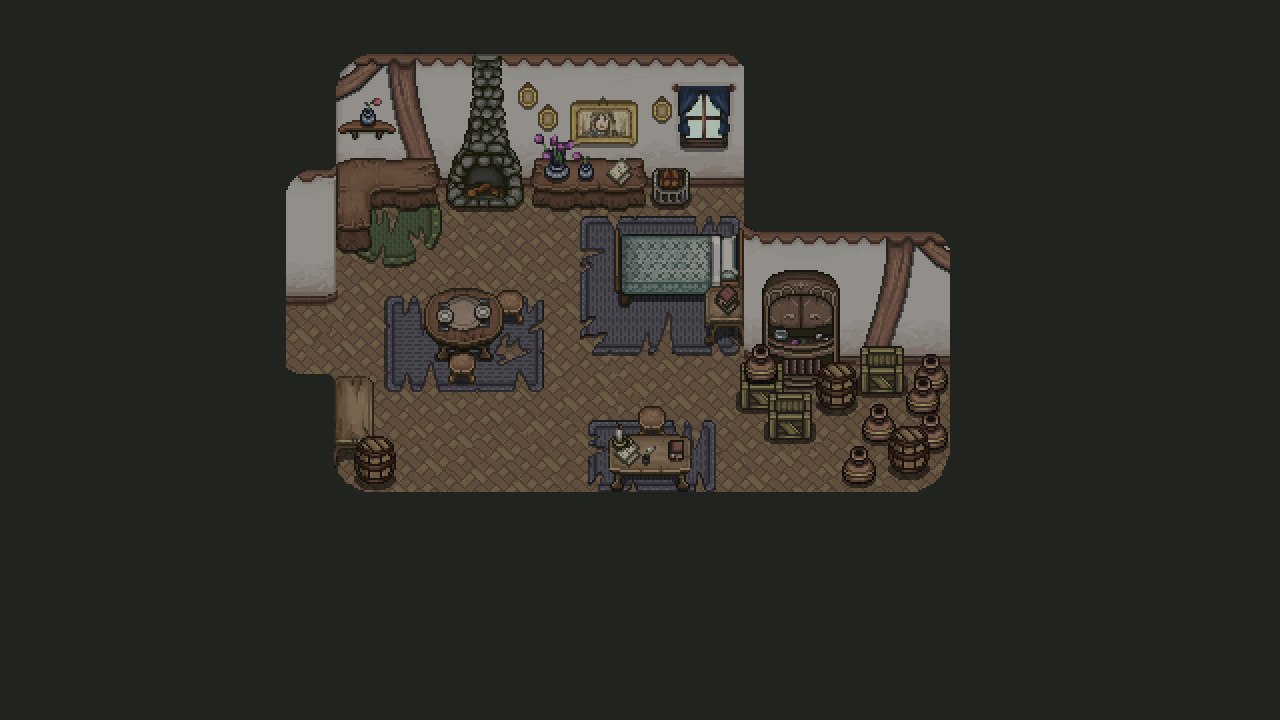 And we'll end this week with a bunch of gifs from the second boss fight of the dungeon: the Evil Eye or the Twilight Beholder, that has finally been finished! This boss uses a lot of lasers and creepy eyes to try to eliminate you, so you better keep your wits about you :)