This week we'll start off with another portrait, featuring the sleepy collector Fred made last week: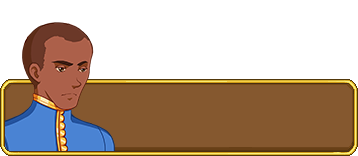 Next, a new ghostlike figure! This one actually has ties to your family, and can be found on the ghost ship in the near future!
As mentioned before, we're transforming the Memory room where you could battle previous bosses into a conference room where people are making decisions on the upcoming quests and plans for the Collectors!
So, time to take care of the background:
Next up, another background change! In place of the puzzle tower, which we're putting on hold for now, there will be… a strange slime altar? How peculiar..!
In Fred's department, he's finishing up a bunch of stuff for the next bunch of quest stuff, mainly the Slime Altar one, but also some sound devices you'll get as a reward for a fun new mini-game we'll take a look at next week: